"The EcoRise showcase is a reason for students to believe in themselves," explains Cherice Greene, a fourth-year EcoRise Teacher Ambassador at Washington, DC's Friendship Academy. 2023 was the fourth annual Student Innovation Showcase in DC, featuring students from four local schools across all grade levels. The teams gathered at Banneker High to present their sustainability work, from laptop solar charging stations to improving indoor air quality, with their community.
With the support of Eco-Audit Grants, Cherice's students designed the Wellness Peace Garden, which included flowers, benches, yoga mats, and a fountain. "With constant crime and stress affecting their neighborhood, a decompression space at school will help them cope and provide peace of mind," Cherice explains. "[With a curriculum focused on] project-based learning, EcoRise provides students application to the real world."
The Eco-Audit Grant program is a student-led, solution-based approach to sustainability. Cherice describes it as a "good channeling of energy" in which student teams apply for grants to bring their solutions to life. "It is the students who do all the work – from budget, survey, [to implementation] and seeing the fruits of their labor as they expound on their work at the showcase," she explains. "These [environmental concerns] affect them, as young people… it's at the forefront of their lives."
Moreover, these opportunities build meaningful teamwork and presentation skills; belief in self; and collective power. From start to finish, student teams lead the grant projects, which begin with an Eco-Audit where they choose a focus area and collect data about it. They analyze the data, identify an issue, and brainstorm and design a pragmatic solution.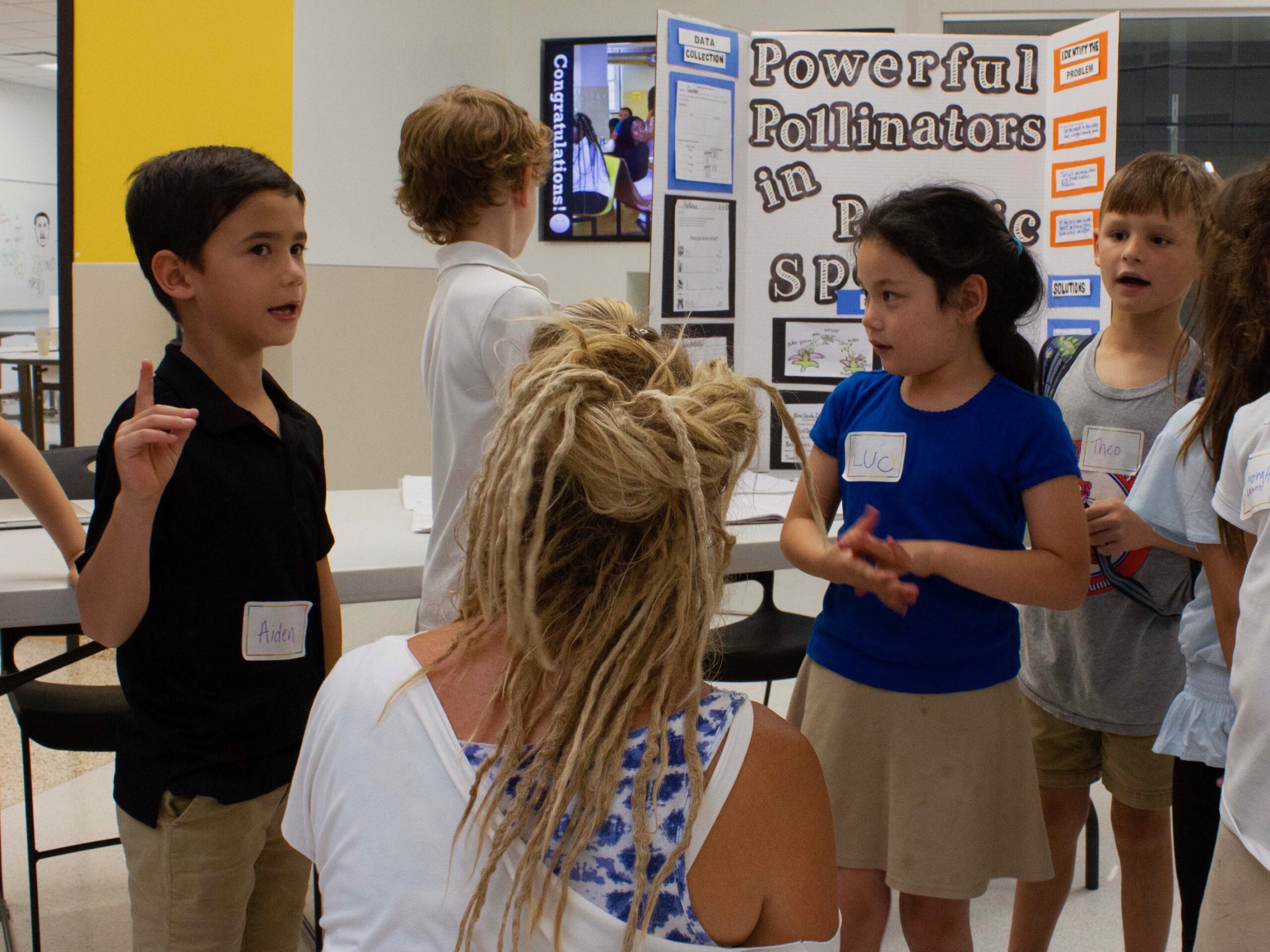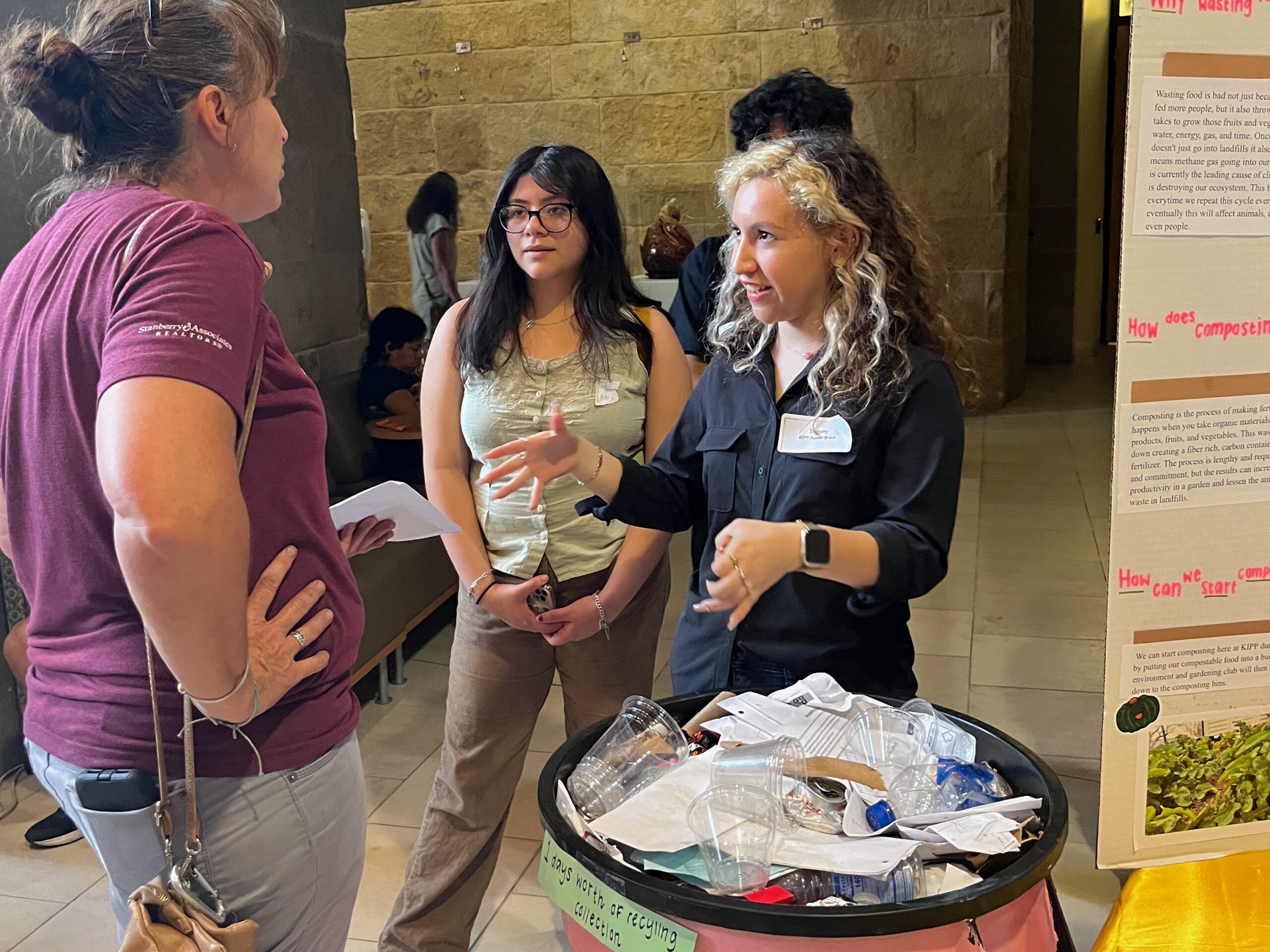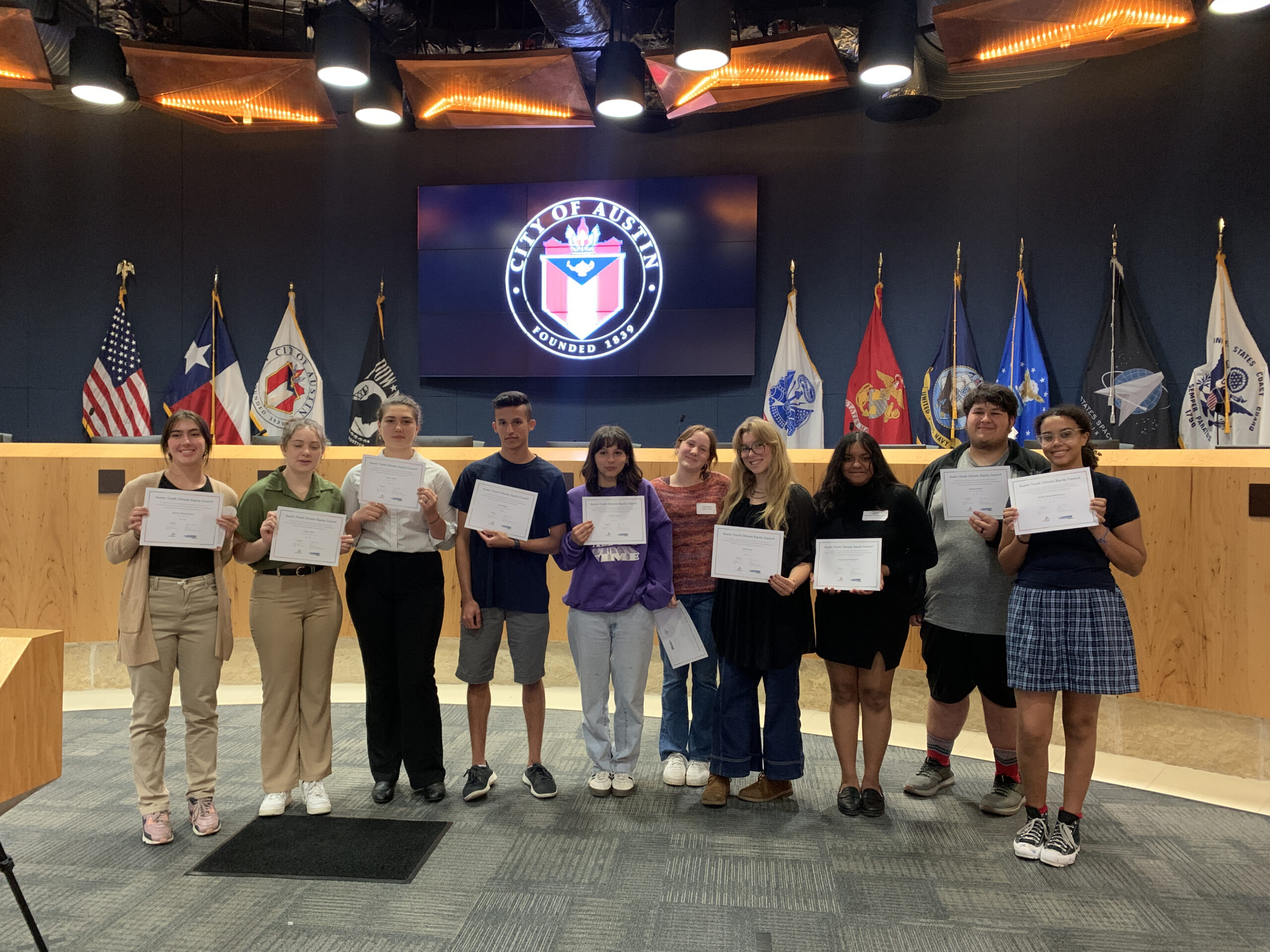 Our seventh annual Central Texas Student Innovation Showcase this school year took place at Austin City Hall after a three-year hiatus. Twelve student teams presented their innovation projects, ranging from making a school chicken coop more sustainable to reducing plastic waste by providing reusable water bottles to every student. Simultaneously, Austin's Youth Climate Equity Council hosted its first in-person showcase, presenting Community Impact Projects and recommendations for city leadership to better engage community members in Austin's Climate Equity Plan.
"You should be very proud of yourselves. Austin is very proud of you," said Austin Mayor Kirk Watson, attending with other city officials.
2023 was also the inaugural Student Innovation Showcase for our Atlanta-area students! Hosted by Scraplanta Creative Reuse, we celebrated a growing community of changemakers. Radloff Middle School students shared their work upcycling old airplane seat covers into leather purses, aprons, and jewelry as a part of the Southwest Airlines Repurpose with Purpose Program. Heritage Academy students shared the impact of turning their schoolyard into an outdoor learning space with tables and benches. And the Atlanta Youth Climate Council members shared research about improving access to healthy, affordable food in their communities.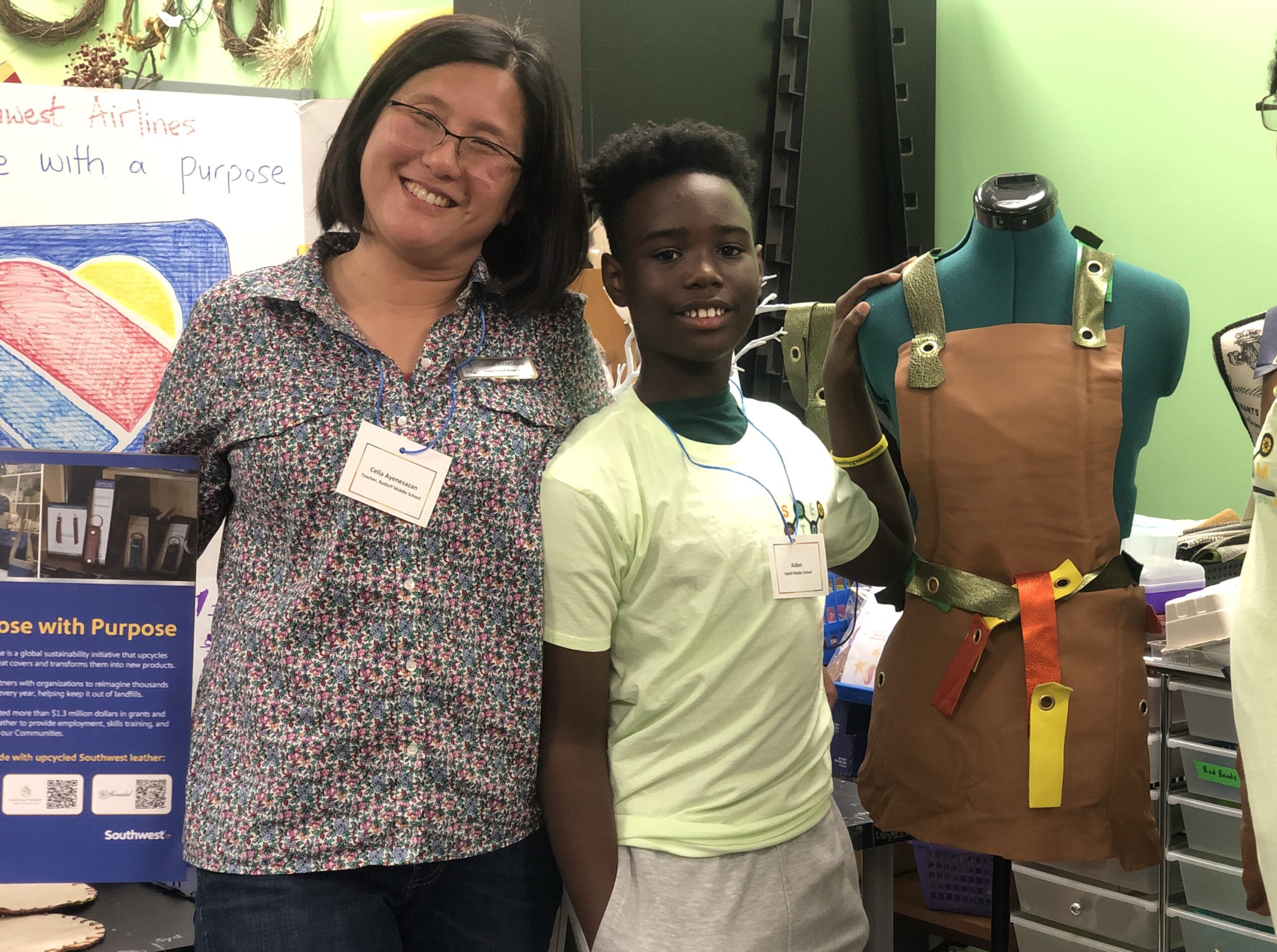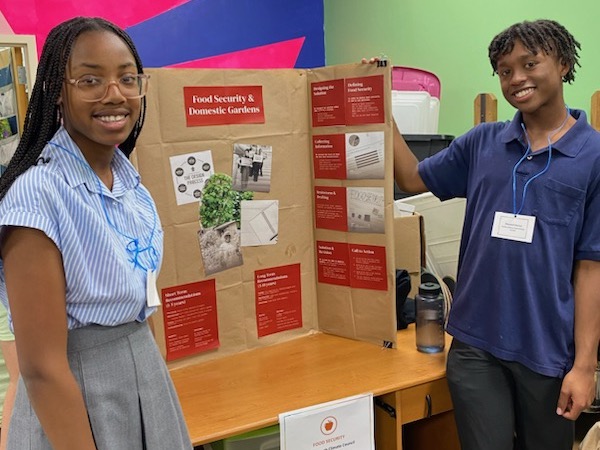 In San Antonio, a dual showcase occurred at Confluence Park with students of all ages from 11 different schools. "Our young residents are stepping up to participate in the local climate conversation and are joining people all over the world who want to ensure their communities are resilient in the face of present and future challenges," said San Antonio Mayor Ron Nirenberg. "I am proud they are using their voices to advance our critical sustainability work in San Antonio."
Innovations in San Antonio ranged from protecting pollinators to upcycling trash into planters. In fact, Advanced Learning Academy used three Eco-Audit Grants to establish a composting program that will divert 16,000 pounds of school food waste from the landfill each year! Concurrently, Mayor Nirenberg's Youth Engagement Council for Climate Initiatives showcased their Community Impact Projects and recommendations to city leadership at their second annual showcase.
We saw remarkable success this school year at EcoRise schools across the country! The regional Showcases and the youth who proudly take the spotlight at them, reassure us how the next generation is already addressing the impacts of climate crisis and having tangible impacts in their communities. EcoRise thanks our donors and partners who contributed to the Student Innovation Fund this year: the American Family Insurance Institute for Corporate and Social Impact, the City of Austin Office of Sustainability, the City of San Antonio, DC Public Schools, Eversource, H-E-B, the Hollomon Price Foundation, IREM Foundation, MetLife Foundation, Southwest Airlines, Transcend, and the U.S. Environmental Protection Agency.