Giving youth the tools to tackle real-world challenges in their schools and communities.
Through our curriculum and programs, students cultivate environmental literacy and 21st-century skills, adopt sustainable living practices, and act as leaders and creative changemakers in their communities. EcoRise introduces students to the three pillars of sustainability: people, planet, and prosperity, and students demonstrate the social, economic, and environmental impacts of their sustainability projects.
Help Us Impact More Students With a Donation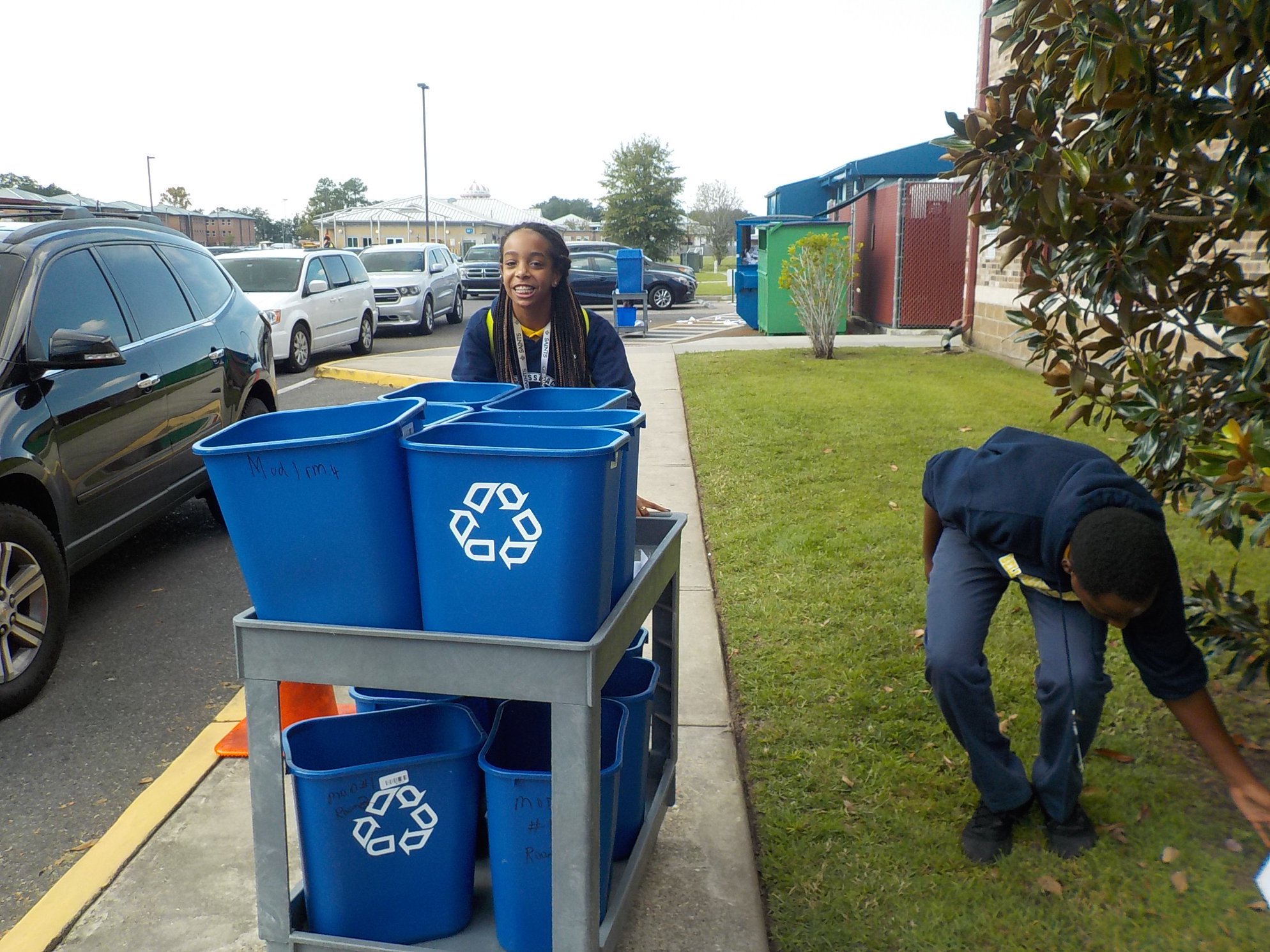 Check out the impact EcoRise students have had since 2015:
Who says students can't change the world?
Help us unleash the power and potential of youth as leaders and creative problem-solvers in communities around the world.
"The most inspirational thing is seeing and hearing how small designs can truly make an impact in the world."

EcoRise Student
"My students' worlds are more meaningful because they now have an understanding of their role in it. The sense of empowerment they have learned through this curriculum makes them better global citizens."

Landon Garvik

C.W. Harris Elementary, Washington, DC
"I will remember it for the rest of my life. I can design a solution to a problem. They say when you learn things well, you will never forget…and I will never forget what I learned in EcoRise."

EcoRise Student
"EcoRise provides a strong foundation of support and resources for any teacher to use in the classroom!"

Haley Galyean

Oakcrest Intermediate School, Tomball, TX
"EcoRise engaged my students in an exciting journey. They were invested in environmental sustainability in a new and creative way."

Denise Ortiz

AP Environmental Science Teacher, New Braunfels, TX
Each Spring, together with our education partners, we host regional Student Showcases to celebrate the next generation of innovators across the country. At the events, students from  share their deep understanding of complex sustainability challenges.