Dear community,
Over the past week, more than 100 million people across the U.S. and Canada have been impacted by the air quality crisis, driven by Canadian wildfire smoke. Many of our EcoRise schools have had to cancel events, like the ribbon cutting ceremony for an EcoRise public space project at PS33 in Jersey City, NJ, or move recess and field day activities inside. Parents and caregivers are trying to keep children, the elderly, and other vulnerable communities safe from toxic air.
In cities and towns across the eastern half of the country, residents are confronting the worst air quality they've ever breathed. This event is unprecedented for this part of the U.S. And for people in other parts of the world, dealing with the repercussions of wildfires has become a more common occurrence. Unfortunately, these realities were predicted by scientists who have been sounding alarm bells for many years. The hardest part for me—particularly as a new parent—is confronting the fact that these events will increase in severity in the years to come, as a direct consequence of climate change.
This sobering reality can lead to feelings of despair and helplessness. Thankfully, EcoRise students, like our Youth Climate Council leaders, inspire us to get curious, to learn, to engage, and to take action. Last week in Washington, D.C., I had the opportunity to participate in our 4th Annual D.C. Student Innovation Showcase, where students shared their sustainability projects with the community. This included a group of high school students who used snake plants to measurably improve the school's indoor air quality. EcoRise is proud to have granted nearly $84,000 to student-designed sustainability and climate action projects so far this school year. Explore more of these inspiring projects here.
In the coming days, we invite you to take note from our students' playbook on acting on climate. Here are a few ideas to get started:
Thanks for being a partner in our work at EcoRise. Together, #WeRise.
Stay healthy and safe,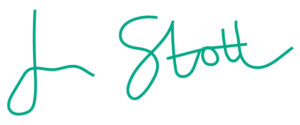 Jonathan Stott
Executive Director