Dear community,
My name is Isabel Anaya. As an educator, former Teacher Ambassador, and current Board Member at EcoRise, I have had the privilege of witnessing the profound impact of our organization on students, educators, and entire communities. The shorter days and upcoming holiday plans with family serve as an opportune moment to reflect on the transformative power of education and its role in achieving a sustainable future.
At the heart of this year's campaign lies the concept of the multiplier effect, the awe-inspiring ripple that educators create. I have personally seen this effect come to life, where the dedication of one teacher ignites a fire within countless students. Students carry their torches of inspiration and share their newfound passions with their families, sparking change, and igniting a collective desire for sustainability in their communities. EcoRise, through its innovative educational programs, is equipping 10,000 educators nationwide with tools and resources that activate students as critical thinkers and environmental leaders. The impact of our work goes beyond the classroom—it extends into the homes, neighborhoods, and the wider world as these young leaders carry forward the knowledge and passion they've gained.
The multiplier effect is not just a theoretical concept; it is a catalyst for real, systemic change. Beyond the individual sparks, EcoRise and its Board are strategically aligning efforts to scale our programs and make resources more accessible in order to create a larger impact across education systems and communities. You can take a look at some of our systems change work here. We are committed to not only nurturing passion but also spurring a culture of responsibility and action to flourish.
Since 2018, Isabel's students have created a composting program, installed water bottle refill stations, and expanded the gardening program and pollinator gardens at Kuentz Elementary in San Antonio, TX with support from EcoRise's Student Innovation Fund.
Your support during this campaign is pivotal. It will enable us to reach more educators, inspire more students, and create a ripple effect that transcends boundaries and transforms communities. Together, we can amplify the impact of education, creating a sustainable, resilient, and empowered generation of leaders. We are excited that members of our Board and Advisory Council have created a $20,000 matching fund, meaning any amount you give can be matched, dollar-for-dollar. Double your donation and join us in this transformative journey.
With deep gratitude and unwavering commitment,


Isabel Anaya
Educator, Former EcoRise Ambassador, and EcoRise Board Member
PS – If you're unable to donate at this time, help us spread the word by sharing our work on social media!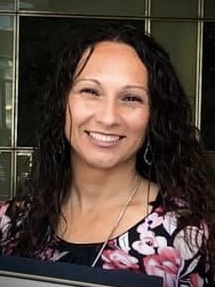 Donations multiply our collective impact. When you donate, you'll receive an educational gift for yourself or your family as well!
I'd like to donate…