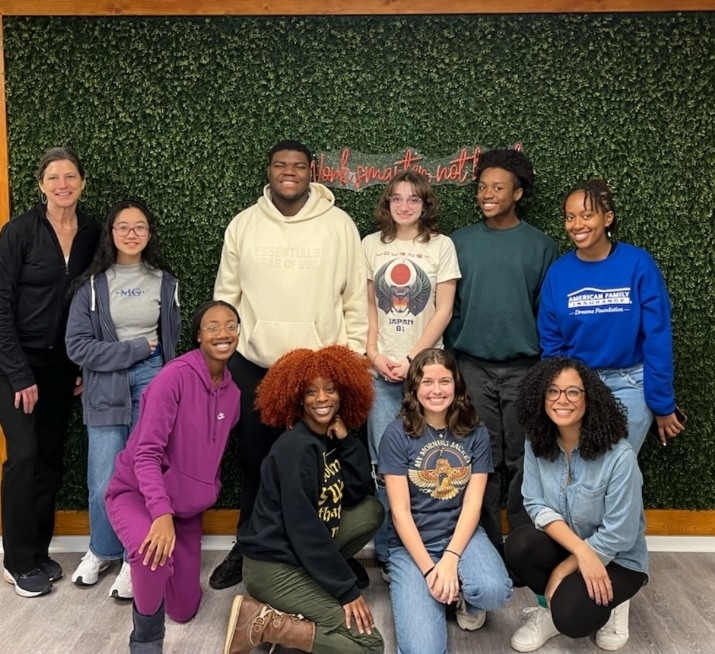 "Through our time on the EcoRise Climate Council and the making of this Climate Impact Project, we have found that there are so many ways to aid in the fight against climate change. It was eye-opening to learn from those leading this fight, such as Susana Almanza at PODER and Nieves Vasquez at Arizona Conservation Corps, and many more."

Green Spaces in Mechanicsville Team Member
Over the last fifteen years, EcoRise has proved how nurturing youth with knowledge and resources ignites their imagination and creativity to create systemic solutions. This year marks an exciting milestone as we expanded our Youth Council Program to Atlanta, Georgia! Collaborating with the American Family Insurance Institute for Corporate and Social Impact, we supported a group of Atlanta's young climate advocates with the tools and opportunities to engage in climate resilience projects, environmental policy, and environmental justice issues in their community. The Council delved into sustainability, city planning, and their role in enhancing community health and well-being. With the help of community mentors, students worked together in topic-specific groups to create Community Impact Projects that engaged community members in the City of Atlanta Climate Action Plan.
With a dedication to fostering a more just and equitable Atlanta, these passionate high school students fostered food justice through community garden projects, making a difference through data collection, community outreach, and impactful initiatives.
Their hard work culminated as they proudly showcased their projects during a virtual showcase on April 25th. Additionally, two members volunteered to attend and present during the 1st Annual Atlanta Student Innovation Showcase. Meet this year's talented Council members and dive into their inspiring Community Impact Projects below.
The Green Spaces team worked on increasing community access and positive perceptions of public land and green spaces in the neighborhood of Mechanicsville, an Atlanta neighborhood impacted by urban renewal and neglected green areas. They collaborated with Mechanicsville residents to address the inequity in their green spaces, with the goal of improving health and air quality for residents. The team designed a plan to install a new community garden space, complete with essential tools and educational initiatives to maintain the garden and utilize its produce. They also envisioned a longer-term initiative to revitalize neglected and abandoned green areas in the neighborhood.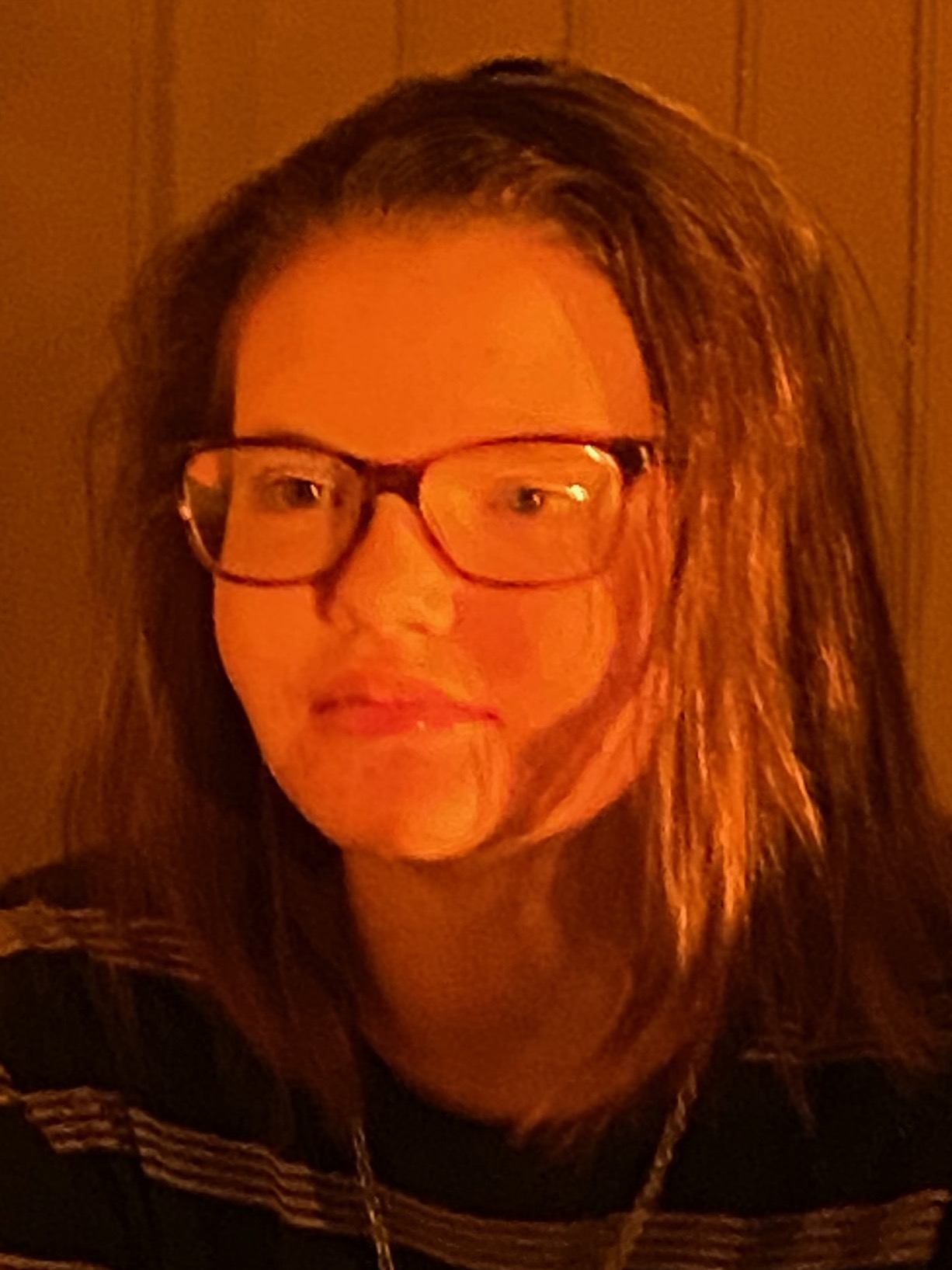 Allie
(they/them),
My name is Allie. I'm in 11th grade at Banneker High School. I wanted to join the Council to get my voice heard and have exponential changes made that will benefit the future. In the future of my community, I hope to see less trash on the ground when I go outside and access more sustainable clothing brands for a lower price.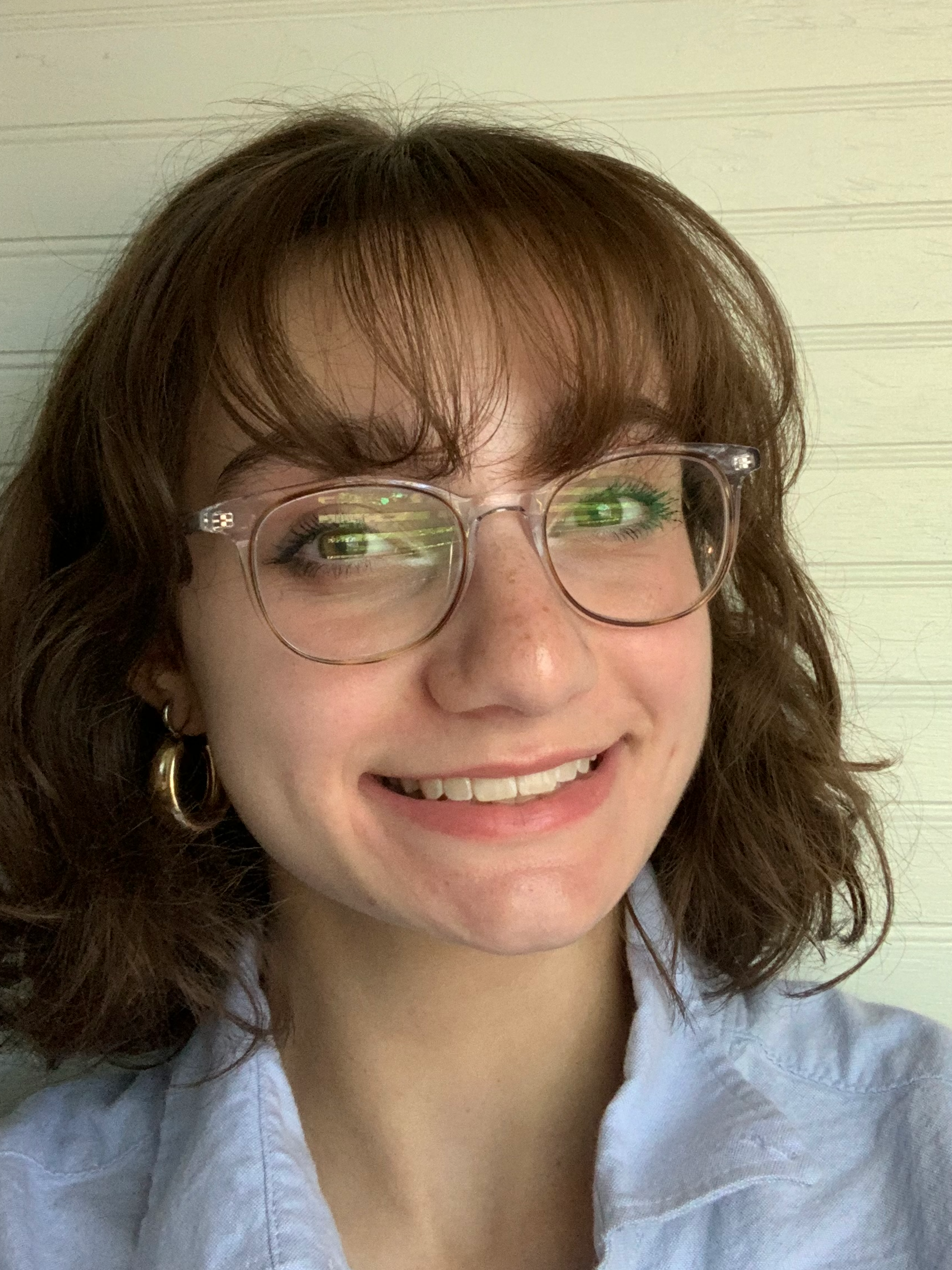 Drew (they/them), 15
My name is Drew. I am a sophomore at Maynard Jackson High School and I represent District 1. I wanted to join this Council to bring change and awareness to my community. I want to help make a change every day. I hope that the work we do as youth reaches those in positions above us so that everyone can come together to protect our environment and city so that we may live peacefully together.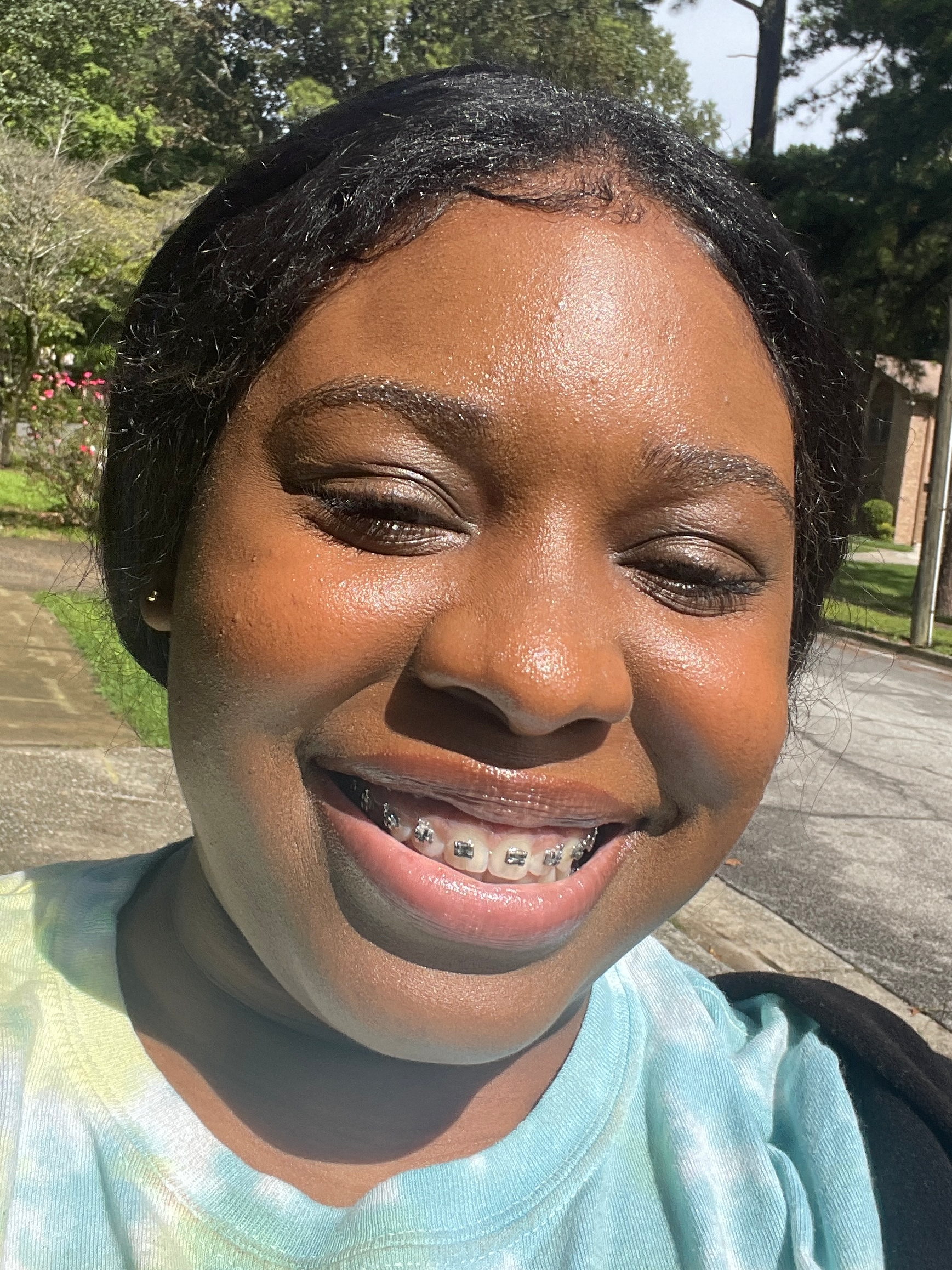 E'Nasia (she/they), 18
My name is E'Nasia and I am a 12th grader at Benjamin E Mays High School. I represent District 10. I joined the Council because I've always wanted to be more active in my city. My city has a very high homeless population, and I want to help those in need find homes and jobs.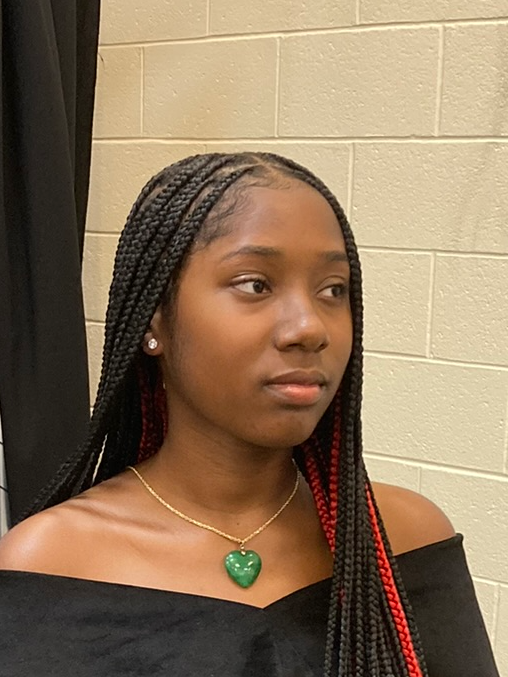 Narice (she/her), 17
My name is Narice and I am a 12th grader at Hapeville Career Charter Academy. I wanted to join the Council because my community suffers from many challenges, and there need to be more people out here helping to make the community better again. I hope to see scarcity issues resolved and I also hope to feel and breathe better, cleaner air.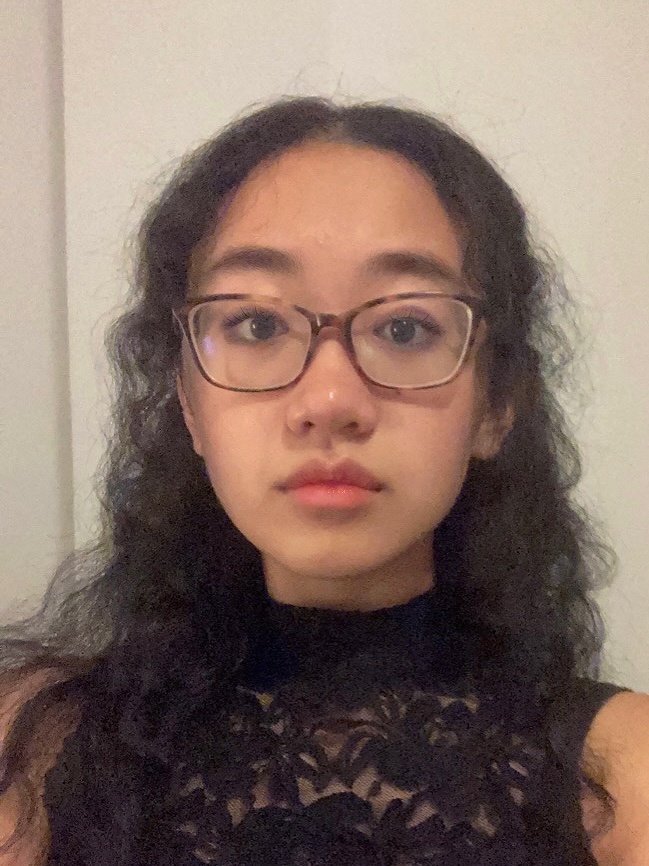 Nicole (she/her), 17
My name is Nicole and I'm a sophomore at Chattahoochee High School. I want to join the Council to learn more about the impacts of climate change and develop solutions to mitigate it. I've always loved the outdoors, so to see and hear about the devastating effects of the climate crisis was heartbreaking. I'm so grateful for the opportunity to collaborate with others passionate about this cause, and I hope that we can make a difference through our combined efforts.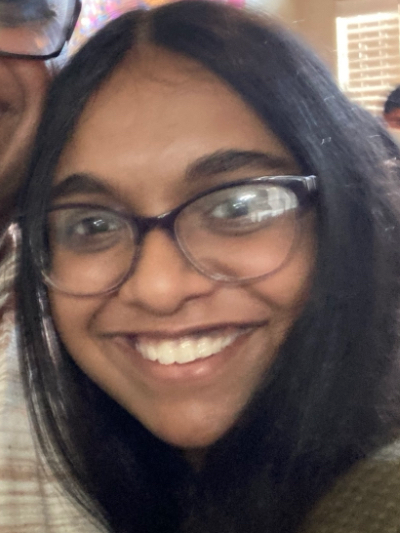 Paula (she/her), 16
Hi! I'm Paula and I am a junior at Chattahoochee High School in Johns Creek, GA! I wanted to join this Council to increase my interest and involvement with climate-saving efforts and be able to help the world we live in because we only have one. I hope to see more active pursuit of reversing climate change by my City Council and be able to push Atlanta into becoming a greener, healthier city!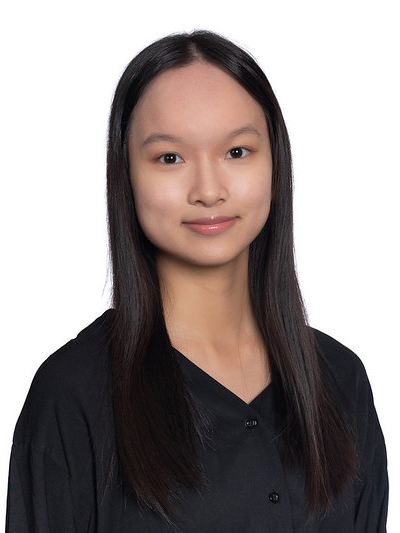 Sophia (she/her), 17
My name is Sophia and I'm a senior at Chattahoochee High School. My desire to contribute to my community and our environment led me to join the Council, and I hope to inspire more Atlanta youth to become climate leaders in the future.
Stella (she/her), 16
My name is Stella. I attend Maynard Jackson High School as a junior and I represent District 5. I'm a big bio nerd, especially in environmental struggles and conservation, so the Council seemed like a fantastic place to voice my opinions and expand my knowledge.
The Food Security and Domestic Gardens team identified community education and small-scale domestic gardens as crucial components of enhancing affordable and accessible food in Atlanta. They designed a plan for the city to implement domestic gardens in food-insecure neighborhoods. In the short term, they recommended a small-scale pilot that includes a feedback loop to improve the program for larger-scale implementation. Their efforts aim to foster sustainable and equitable food accessibility for all.
"With young people being involved in city planning, it is important to be able to have a voice in what our future cities will look like. To the decision-makers, there is not one solution to solve food security. It is a group effort to combat issues revolving around climate and social justice."
—Food Security and Domestic Gardens Team reflecting on their experience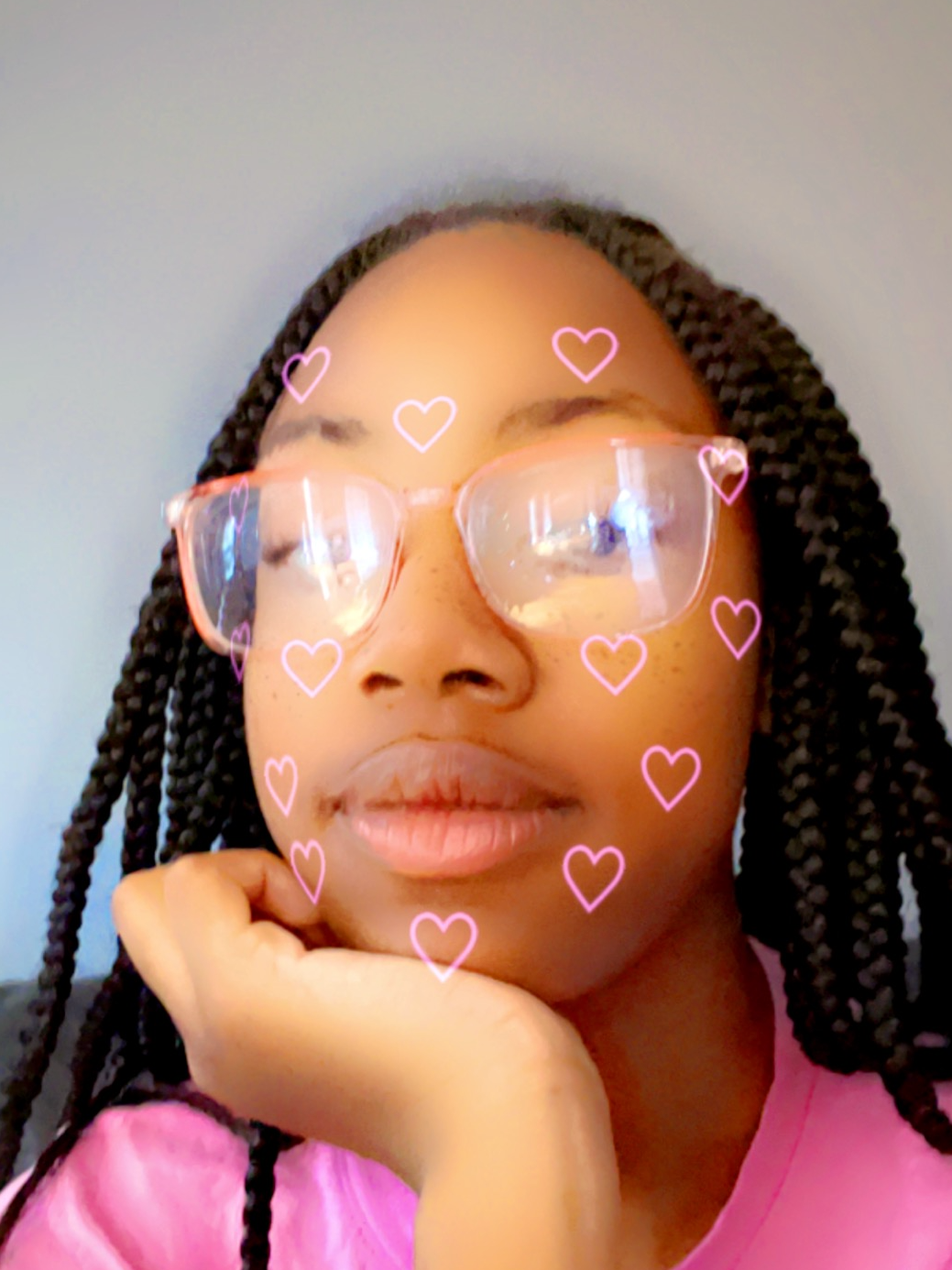 Kyleigh (any pronouns), 14
My name is the look like one. I am a 9th grader at Whitfield High School and I represent District 10. I wanted to join the Council to contribute to the growth of the environment. I would like to see the environment clean and free of waste. Also, I'd like to see the city residents be more mindful of our city's environment.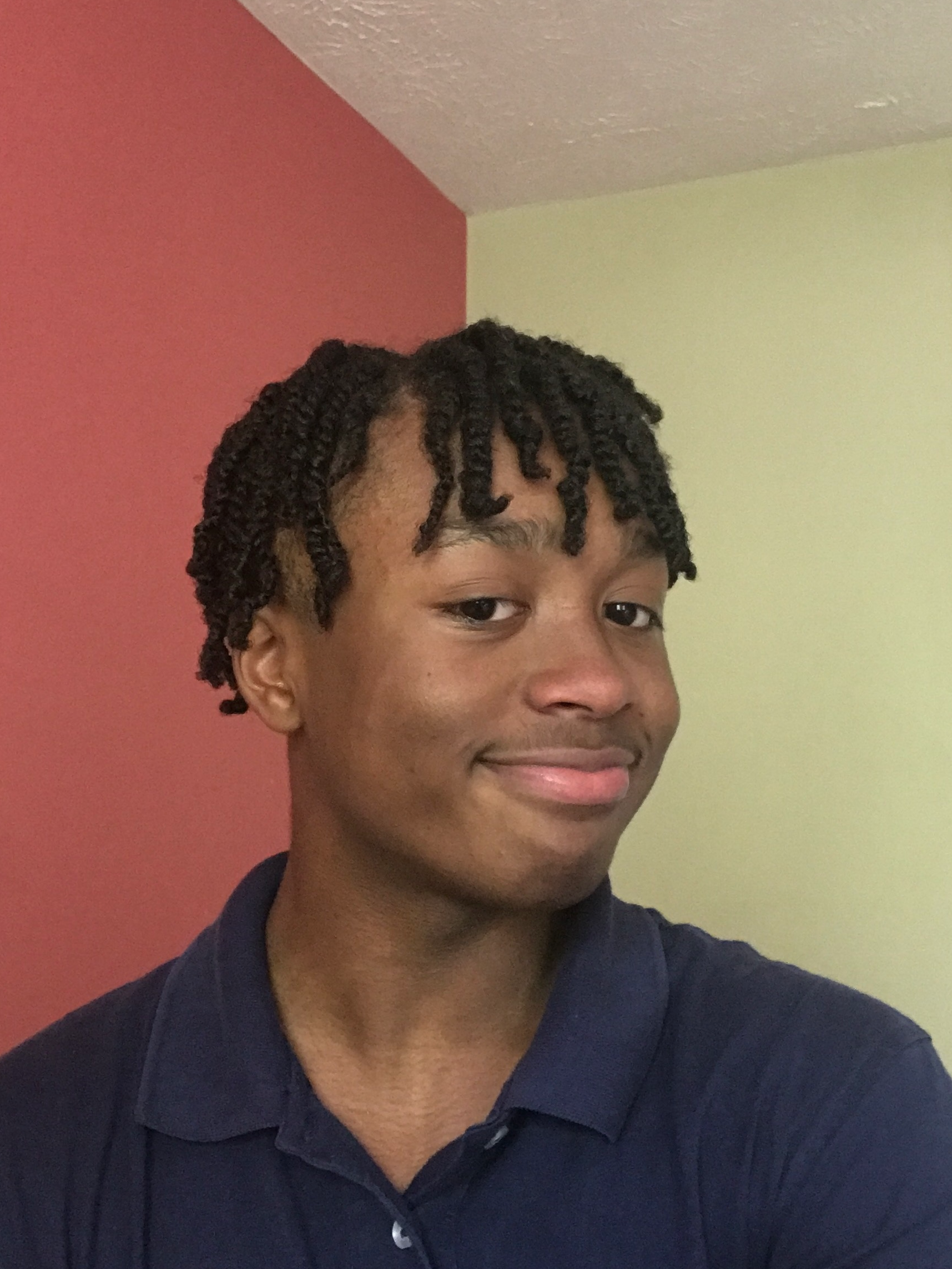 Maxwell (he/him
), 15
My name is Maxwell and I attend Decatur High School. I am interested in addressing food insecurity and sustainable transportation as a member of the Council. I volunteer and work in my community garden.
We look forward to all the amazing work the first cohort of the Atlanta Youth Climate Council will go on to do. EcoRise would like to thank this year's Council sponsor, the American Family Insurance Institute for Corporate and Social Impact, for their support of Atlanta's young climate leaders. Together, #WeRise!