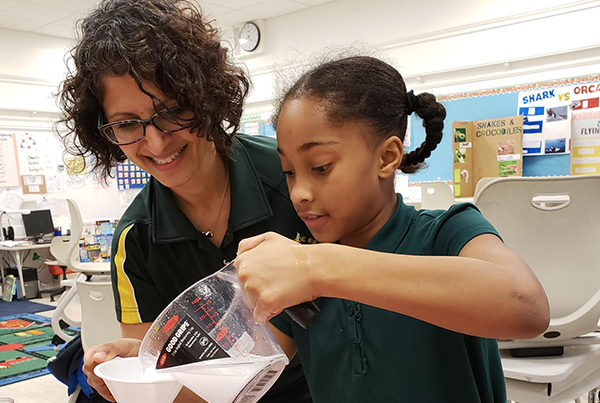 The EcoRise Teacher Ambassador Program seeks to recognize leaders in sustainability education and strengthen our relationships with inspiring educators. 
EcoRise Teacher Ambassadors are experienced EcoRise teachers who have demonstrated a strong interest in and commitment to the EcoRise mission and core values. Teacher Ambassadors regularly and effectively implement EcoRise curriculum, Eco-Audits, green-school projects, and microgrants, in addition to leveraging EcoRise support services and connecting with community partners and the larger EcoRise teacher community.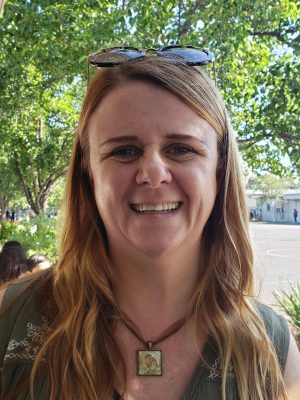 Aimee O'Brien
Aimee O'Brien is in her 24th year teaching intermediate students at Bowling Green – Chacon Language and Science Academy in Sacramento, California, and her 28th year of teaching overall. At Chacon, she has led literacy, arts, and science initiatives; created and maintained an established school garden; and ensured the renewal of her school's charter four times. She has always wanted to work with children, first pursuing pediatric physical therapy before realizing she wished for a deeper connection with students. Aimee is always happier in nature and has long held a passion for inspiring community change surrounding sustainability issues. She is honored and excited to begin her fifth year as an EcoRise Teacher Ambassador.
Connect with Aimee on Instagram, @amiamas.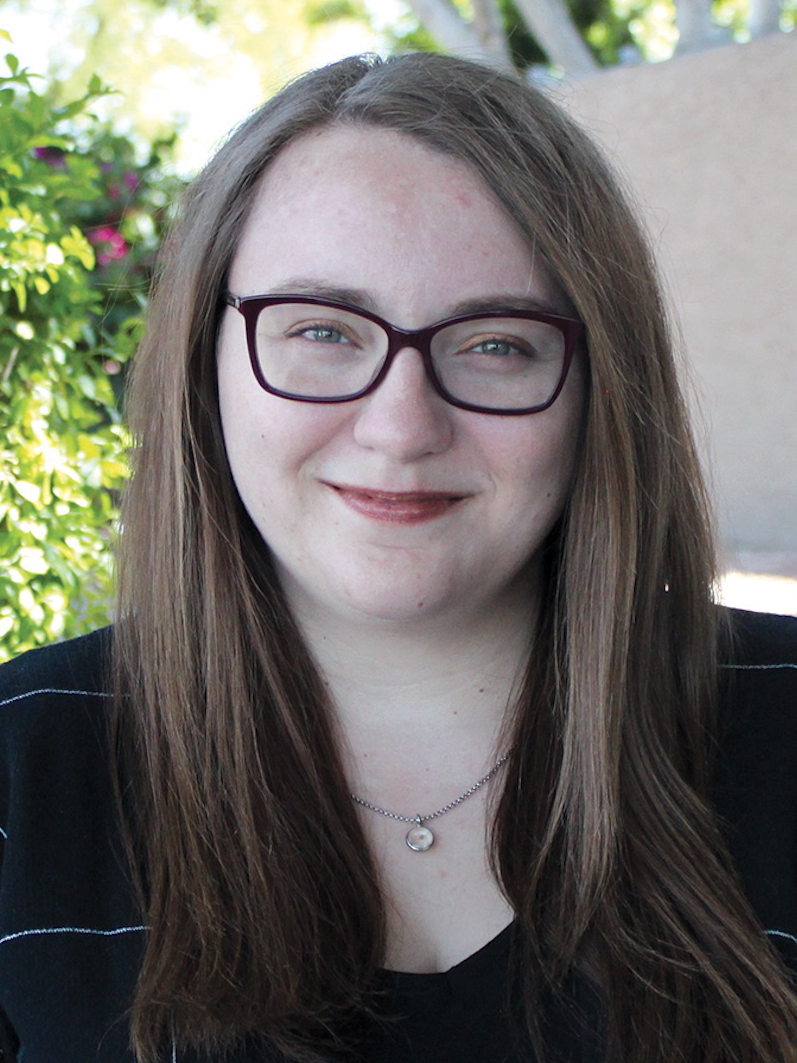 Aimee Quinn
Aimee Quinn is a high school biology teacher in Mesa, Arizona. This will be her first-year teaching at Westwood High School. She will be team-teaching with three other core teachers with a cohort of 130 students. This is Aimee's second year as an EcoRise Teacher Ambassador. She is so excited to move forward at full speed!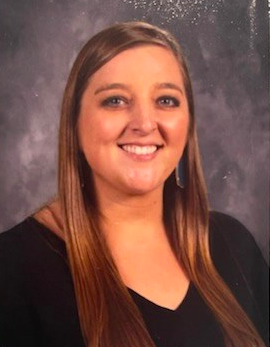 Alaine Fowler
Alaine Fowler is a born-and-raised Austinite who is passionate about the environment in school as well as in her own day-to-day life. She graduated from Texas State University with an undergraduate degree in Elementary Education and a master's degree in Elementary Curriculum. She is currently a fourth-grade math and science teacher in the Austin Independent School District (ISD). She aims to help young students learn more about how they can help the Earth. Alaine decided to become an EcoRise Ambassador to help spread her love of being green. This is her second year as an Ambassador.
Connect with Alaine on Instagram, @alaine_fowler.
Amelia Cook
Amelia Cook is a member of the Chickasaw Nation, a science educator, doctoral student, and instructor at the University of Oklahoma. Amelia's scholarship focuses on culture, Indigenous science perspectives in climate change education, and science literacy. Amelia loves teaching science because of the opportunity to help students learn about and understand nature, and to inspire students to ask meaningful questions about the world around them and their role in it. Amelia is passionate about fostering students' capacity to understand and participate in evidence-based discussions of sociological scientific issues, and giving students opportunities to see a world of hope through the solutions they create. Amelia is excited to collaborate with EcoRise and continue building a community of practice, supporting teachers, and sharing sustainability education in Oklahoma. This is her second year as an Ambassador.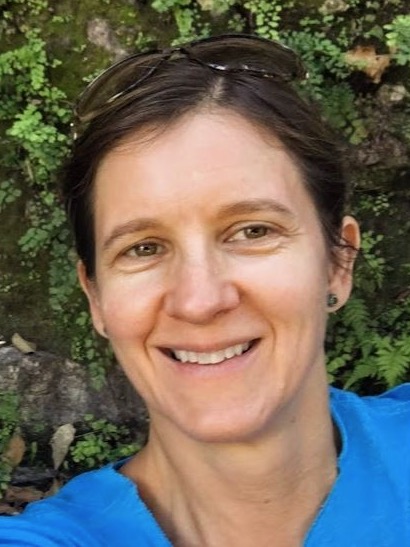 Cate Bergman
Cate Bergman started her career as a botanist and field ecologist, but in her graduate studies at the University of Texas she discovered the thrill of sharing "nature knowledge" with others. A love of teaching was born. After teaching for 14 years in public schools in the Austin area, she is embarking on a new adventure—teaching at an inclusive and creative private school, the St. Francis School. Which is only a bike ride away from home. Cate strives to live in harmony with nature, spending extra time in gardens, on trails, identifying and collecting plants, and sharing this empowering knowledge with her daughters, students, and anyone who will listen. She believes that if you are aware of nature's cycles and wisdom, you will begin to love it, and once you love it, the next step is protection. Being an EcoRise Ambassador integrates perfectly into her life's values and she's excited to be more involved with this impactful group.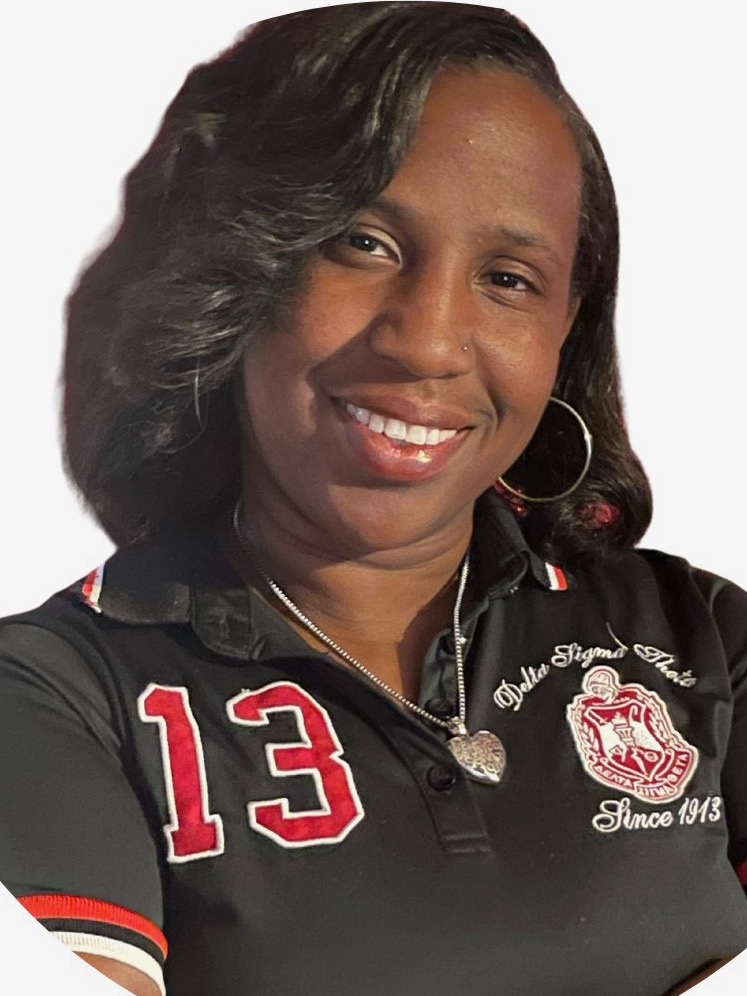 Cecelia Gillam
Cecelia Gillam earned a Master of Education in Educational Leadership from Southeastern Louisiana University of Hammond. She is currently pursuing a Doctorate in Educational Leadership from Southeastern Louisiana University of Hammond. Mrs. Gillam has been a Science teacher in St. Charles Parish for seventeen years. Cecelia is currently the Region I Representative for the Louisiana Science Teacher Association. She is also a member of Delta Sigma Theta Sorority, Inc. For five years, Cecelia has helped write science curriculum and assessments for environmental science for her district. This year, she has become an advocate for the National Equity Project by being selected as a board member for the Black Teacher Project. She is a certified coach for Pear Deck, EdPuzzle, and Screencastify. She is also a Distinguished Modern Classroom Educator. Cecelia is a Teacher Leader Advisor in EdTech content for the State Department of Education in Louisiana.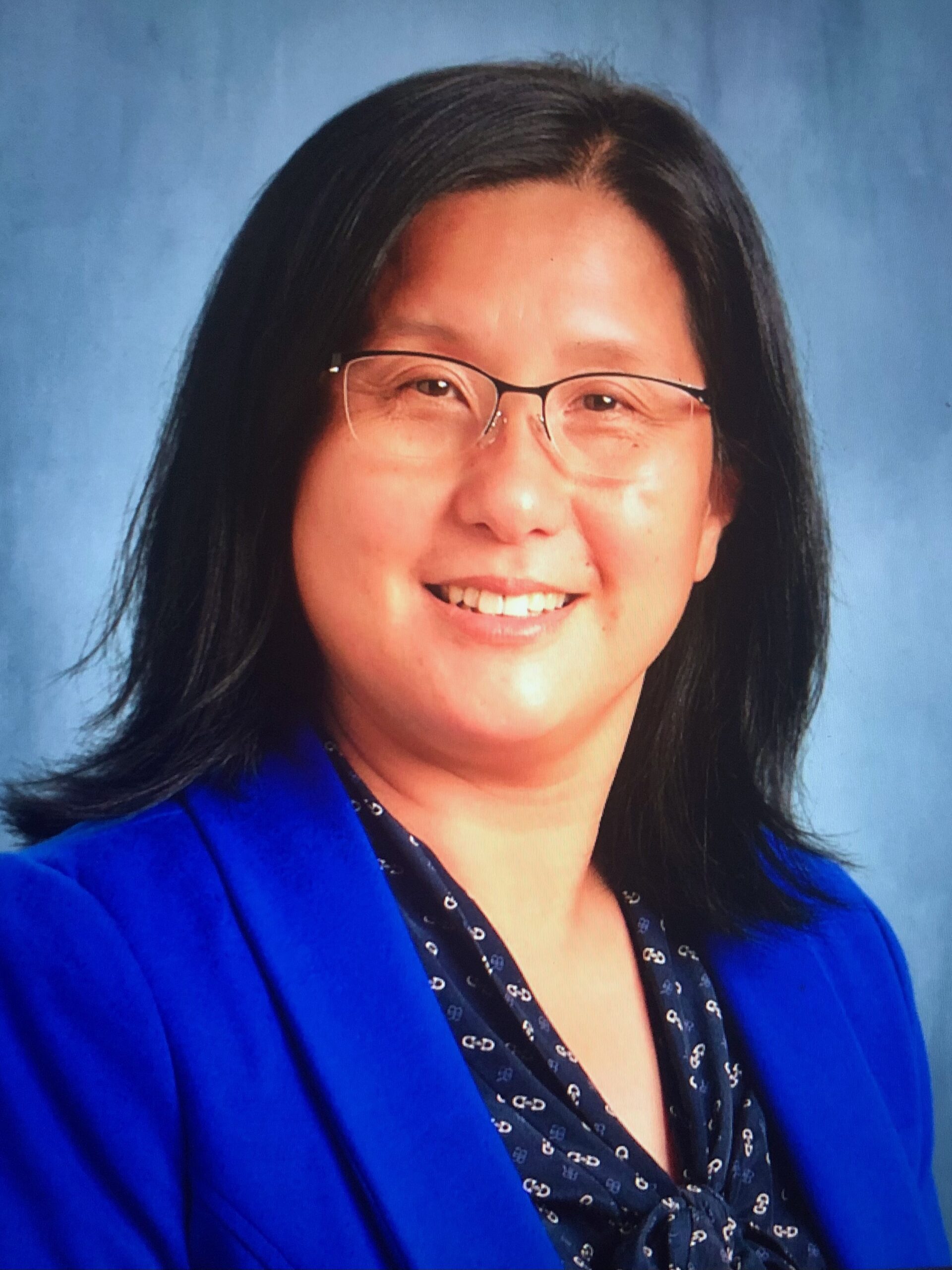 Celia Ayenesazan
Celia Ayenesazan is entering her fifth year as a special education teacher of middle-grades science in Gwinnett County, Georgia. In 2022, Celia obtained her Master of Arts in Teaching from Georgia Southern University. This year, her students participated in Southwest's Repurpose with Purpose initiative and presented their sustainability projects at EcoRise's 1st Annual Atlanta Student Innovation Showcase. Celia says "I strive to identify innovative ways to empower all students. When you love what you do, you dedicate your efforts to make a difference in the lives of all students.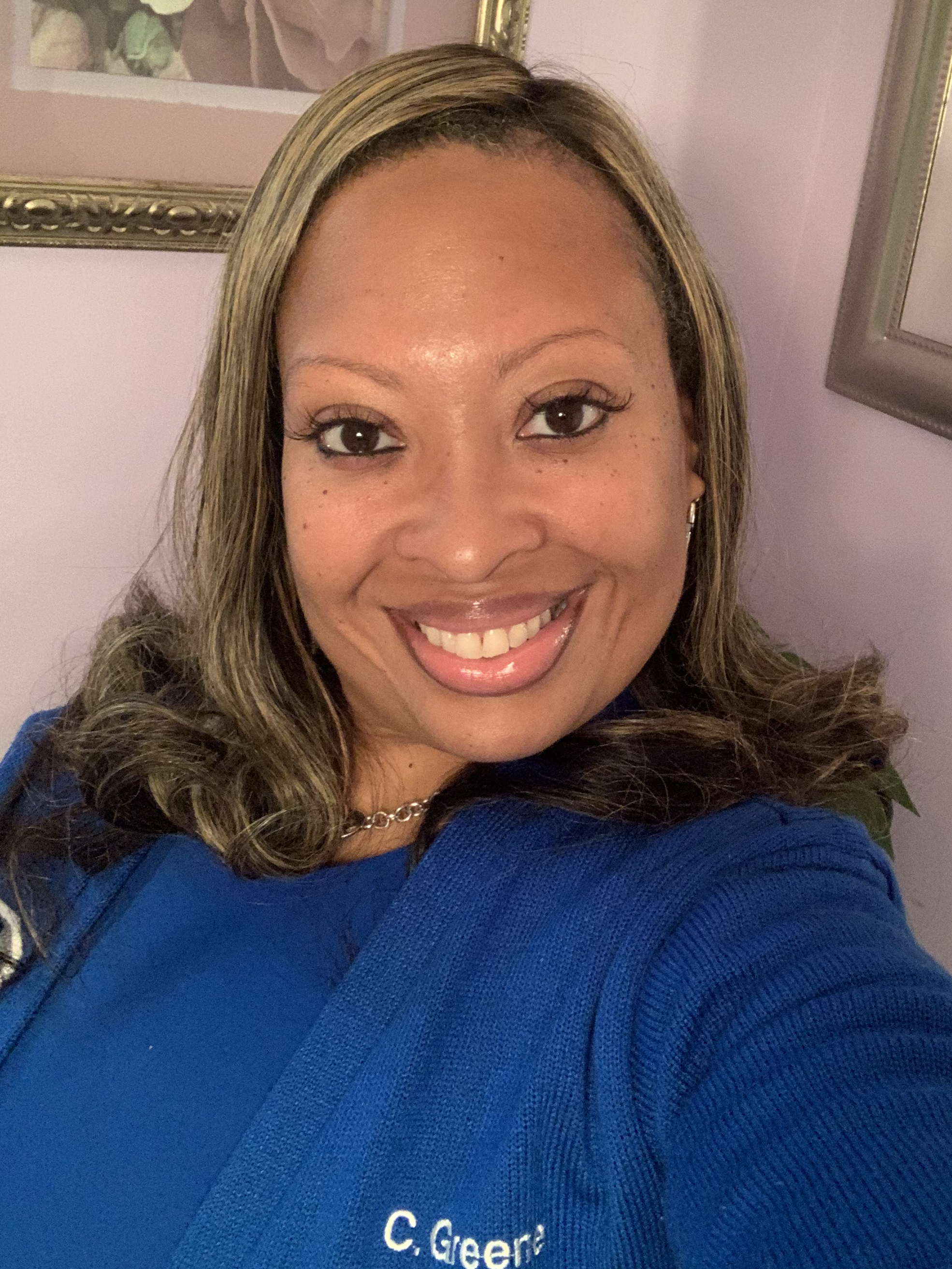 Cherice Green
Cherice Greene has a passion for helping scholars learn and advance their education. She has been in the field of education for 24 years. Cherice currently teaches two EcoRise courses—Sustainable Intelligence and Green Building Lessons for a Sustainable Future—at Friendship Technology Preparatory Academy, a premier STEM school in Washington, DC She is the lead teacher for the Urban Ecology Career Academy, which focuses on the importance of scholars sustaining their environments and being strong advocates for saving our planet. This is her fifth year as an Ambassador.
Connect with Cherice on Twitter, @cherice_r.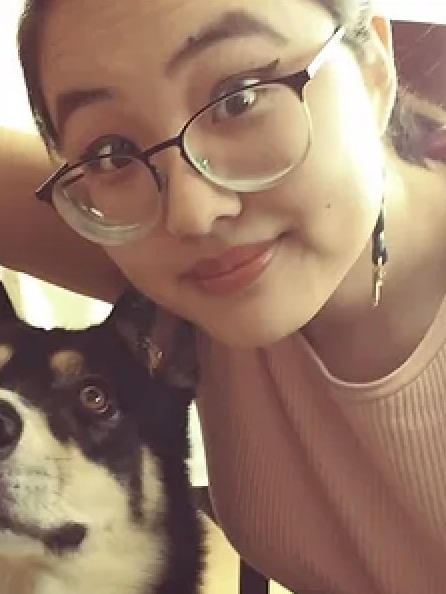 Deborah Wang
Deborah Wang is approaching her sixth year in teaching high school science in the urban Los Angeles area in Southern California. She has experience teaching middle school science, biology, chemistry, physiology, and, surprisingly, firefighting. Deborah recognizes how impactful the health of the environment is to the health of the community that lives and uses the land's resources. She finds rejuvenation in nature while hiking with her fur baby, Mista, in the tranquil mountains of the Angeles National Forest. Deborah is excited to further her learning in Environmental Justice through her ambassadorship with EcoRise. Her goals are to bring opportunities for her students to engage in the necessary thinking and work to become agents of change in their community for environmental sustainability.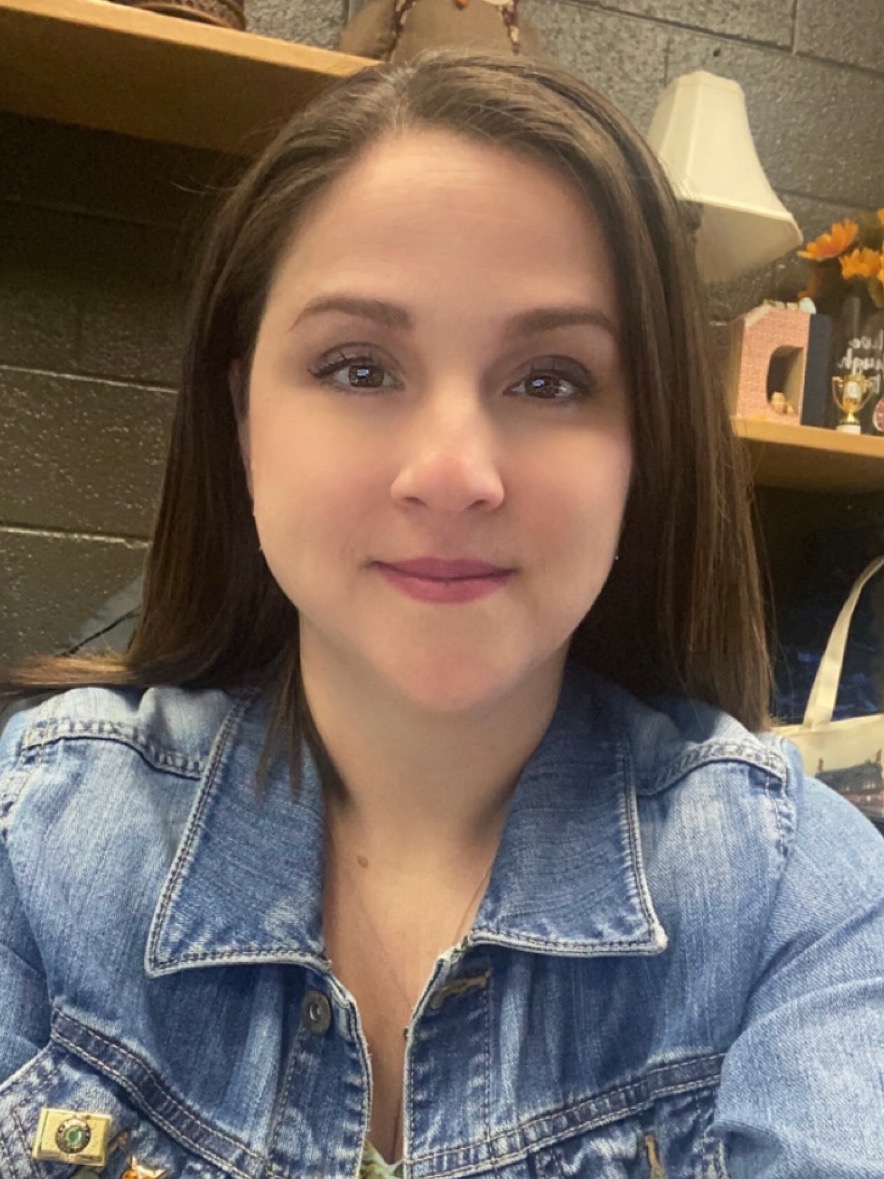 Denisse Ochoa
Denisse Ochoa is a high school librarian at PSJA North ECHS in Pharr, Texas. She has been in education for 19 years. She has taught the second, third, and fifth-grade levels and has served as a school librarian at the elementary and high school levels. Denisse was introduced to EcoRise five years ago and it was the best thing that could have happened to her. Through EcoRise she has met educators who share her same passion when it comes to the environment and sustainability. Her hope is to continue to share this passion with students and educators, and to be able to have an impact in her community. This is Denisse's fifth year as an Ambassador.
Connect with Denisse on Twitter, @psjabookraiders.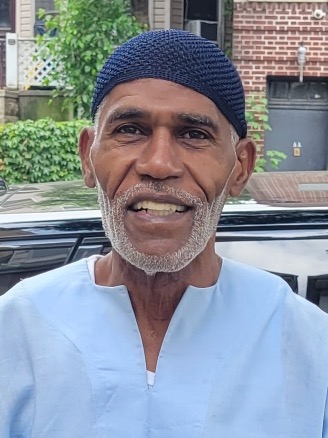 Earl Gray
Earl Gray is the Sustainability Coordinator at Harlem Renaissance High School (HRHS) in New York City, New York. His goals are to assist in making HRHS a sustainable learning environment school-wide, engaging students/staff in its efforts to grow, and fostering a positive presence in his community. Earl is excited to be a EcoRise Teacher Ambassador because it allows him to grow with his colleagues in bringing awareness and positive change to the community in which we live. This is Earl's fourth year as an Ambassador.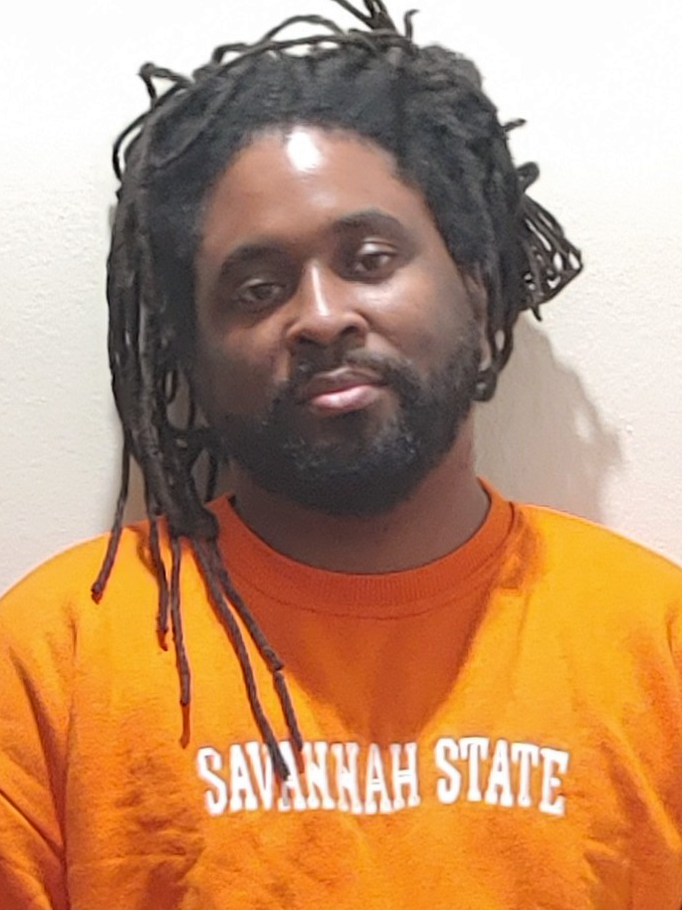 Garth Marchant
Garth is headed to his seventh year of teaching and currently works at Fannie Lou Hamer Freedom High School in the South Bronx, New York. He decided to become a teacher after his experience in school of not having many teachers that look like him. EcoRise has been a great experience for Garth and has helped to improve his and students' experiences in the classroom. Garth is a second-year Ambassador and looking forward to continuing the program.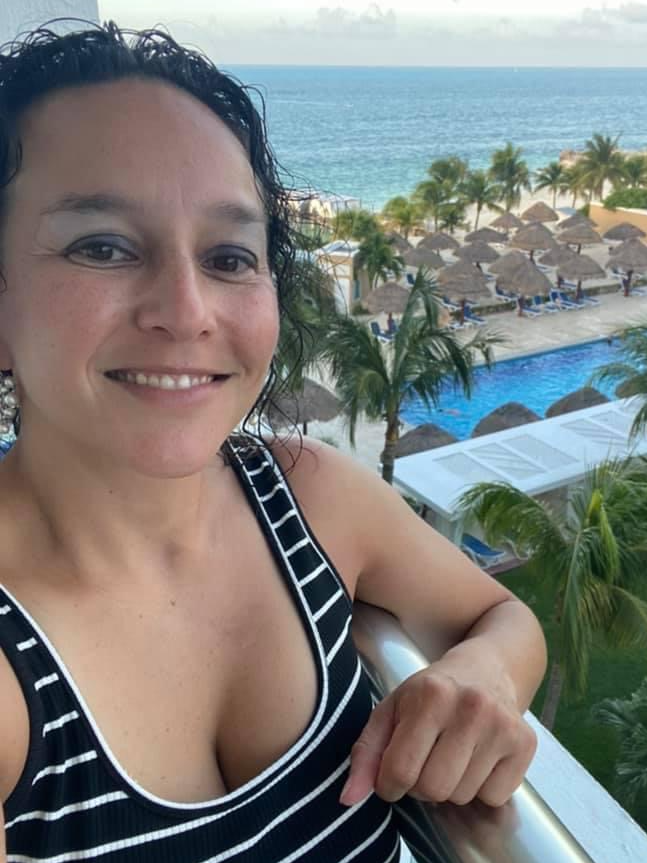 Jennifer Humphrey
Jennifer Humphrey just finished her 15th year teaching science at the STEM Academy in San Antonio, Texas and her 21st year in education. She began her career in education teaching outdoor environmental science in Wisconsin, Michigan, and Texas. She spent summers leading outdoor trips in New York and Maine. She enjoys traveling and has been to 23 different countries and to 48 of the 50 US states. She loves reading, the outdoors, and spending time with family. This is Jennifer's fifth year as an Ambassador.
Connect with Jennifer on Facebook, @Jennifer Reich Humphrey.
Kathryn Jimenez
Kathryn Jimenez is a fourth-grade general and special education teacher in San Antonio, Texas. She graduated from Texas State University in 2004 and has been teaching in Northside ISD for 19 years. Kathryn achieved her goal of completing her Texas Master Naturalist certification in November of 2022, and holds several native plant landscaping certifications. She has a passion for native plants and animals and finds peace in nature. She enjoys being an EcoRise Teacher Ambassador because of the wonderful support the organization provides for student projects focusing on sustainability. This is her second year as an Ambassador.
Connect with Kathryn and her garden club on Twitter, @ReadWriteMrsJ and @BoldtElemGarden, or on Instagram, @teach_plant_grow.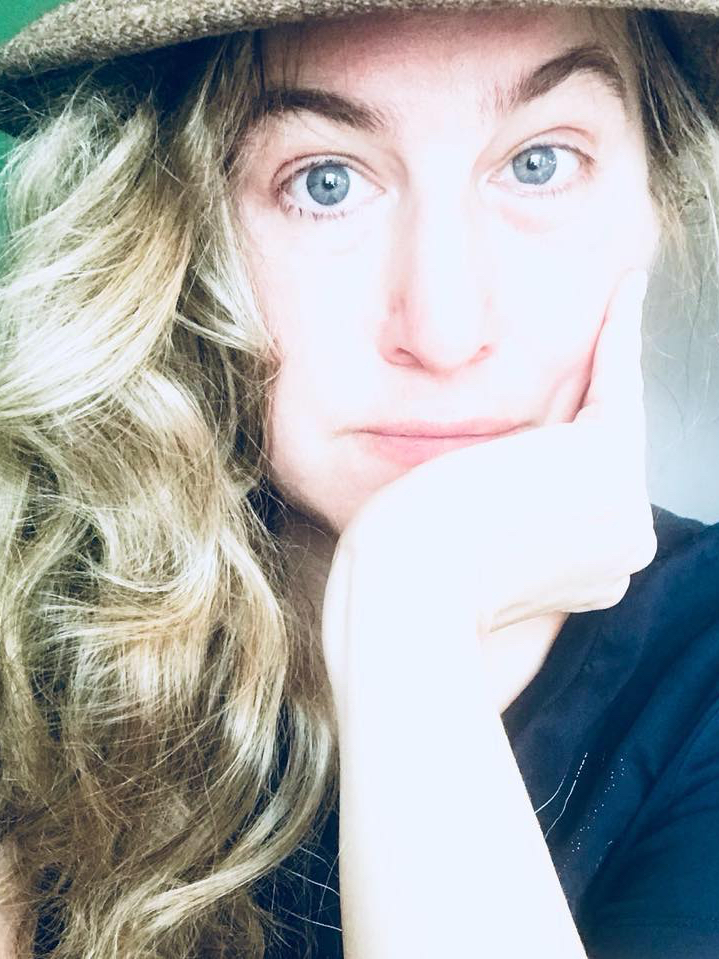 Kelly Knight
Kelly Knight is an environmental science instructor at Katy High School (KHS) and serves as an adjunct professor for Houston Community College's Department of Astronomy and Physics. She is also the faculty sponsor for the KHS Beekeeping Club and a founding team member of the KHS Tiger Prairie Project. Before teaching, she worked for eight years as a reservoir geologist in the oil and gas industry. She earned her Bachelor of Science in Geology from the University of Northern Iowa, her Master of Science in Geoscience from Pennsylvania State University, and her Master of Education in Curriculum and Instruction (Secondary Science Emphasis) from the University of Houston. Kelly is excited to be an EcoRise Teacher Ambassador as a tool to help bring sustainability and environmental justice to the forefront of every community! This is Kelly's third year as an Ambassador.
Connect with Kelly on Twitter, @ScienceMsKnight.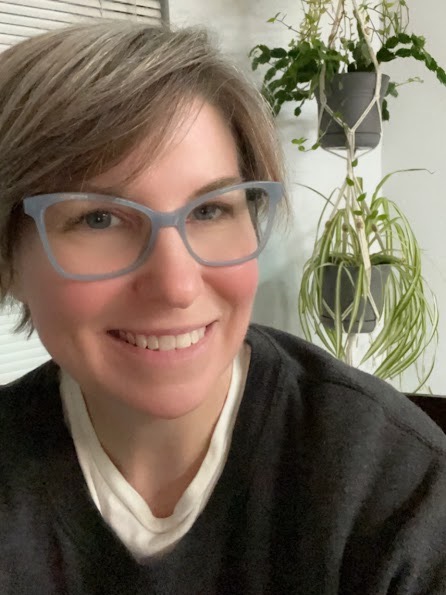 Kelly Villanueva
Kelly Villanueva is currently the special education team lead and life skills teacher at Medio Creek Elementary in Southwest ISD (SWISD) in San Antonio, Texas. She has been building the campus garden for three years and this year started the Gator Garden Club. SWISD introduced sustainable goals and cross-curricular lesson planning this year, and Kelly had the opportunity to be a part of both the campus and district sustainability committees. She is excited to be an EcoRise Teacher Ambassador to bring more exciting lessons back to campus and help teachers learn how they can successfully incorporate environmental education into their classrooms!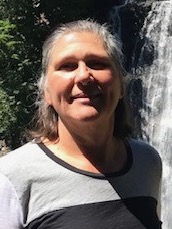 Laura Berenguer
Laura Berenguer is a passionate educator at Robert Renick Educational Center in Miami, Florida. In 1993, Laura obtained her Bachelor of Science in Emotional Handicap from Florida International University, then she continued to further her education by obtaining a Master of Science in TSOL and Special Education. Laura has been teaching special education for over 25 years and has always sought to provide her students with engaging, hands-on learning experiences to enhance their education, meet their unique learning needs, and help them develop into responsible citizens. The opportunity to serve as an EcoRise Ambassador has given Laura a platform to encourage the participation and engagement of other educators, particularly special education educators, in various EcoRise projects. Laura is excited to continue to serve as an EcoRise Ambassador for a second year to inspire the next generation of advocates for sustainability and to engage others in activities and projects to better their communities and our planet!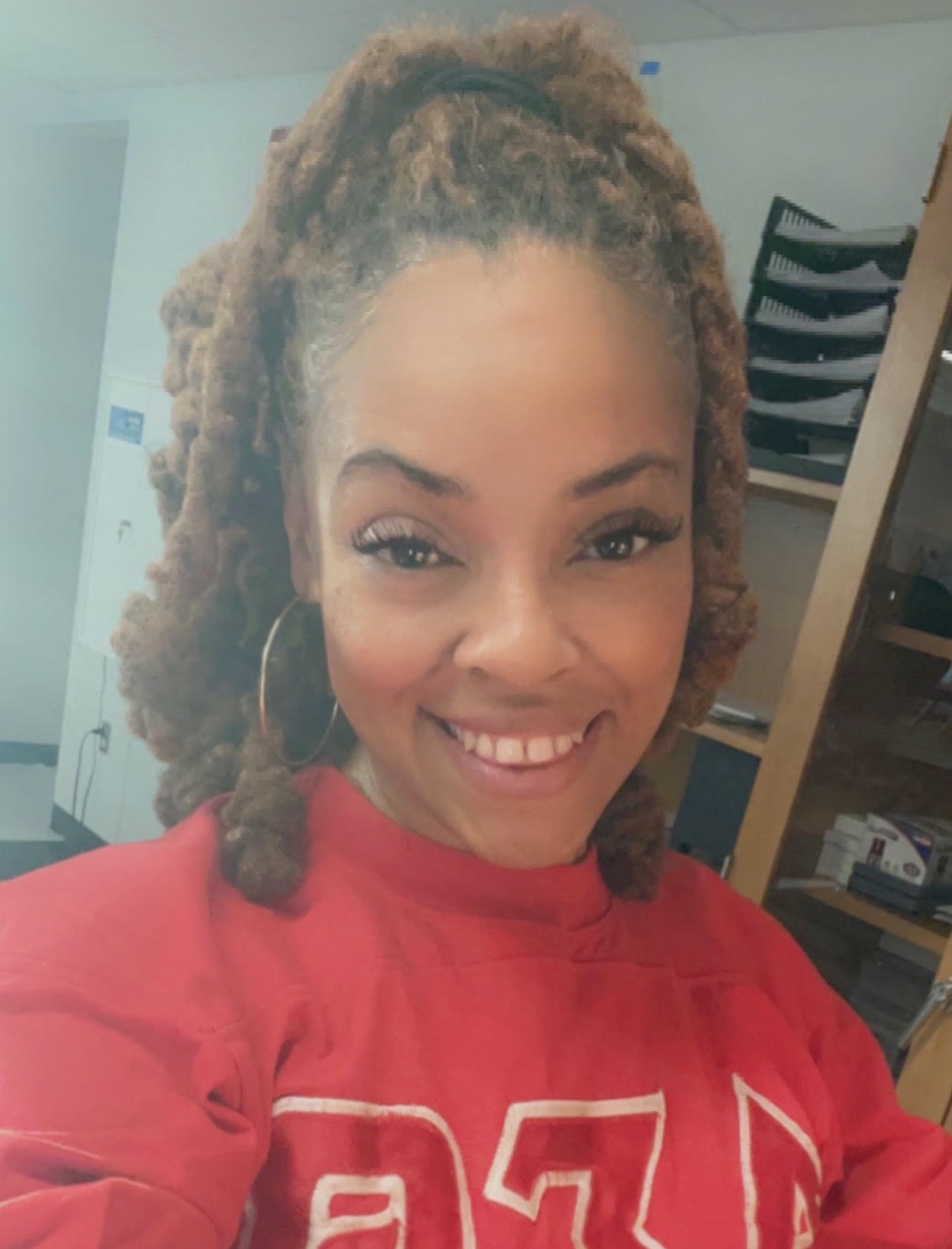 Lauren R. Williams
As a 17-year teaching veteran, Lauren R. Williams is a passionate science educator, doula, and herbalist who currently teaches 11th- and 12th-grade Anatomy & Physiology and Environmental Health at Duke Ellington School of the Arts in Washington D.C. Prior to that, Lauren spent 10 years teaching Biology and Environmental Science at Deerfield Beach High School in Deerfield Beach, Florida. She obtained her Bachelor of Arts in Biological Sciences from Florida Atlantic University and her Master of Public Health from Walden University. Lauren continues to work with students from various demographics to show them how environmental sustainability and environmental health align and play a vital role in our overall health. She is excited to be an EcoRise Teacher Ambassador and hopes to use this opportunity to meet other amazing science educators. Lauren also hopes to help bring EcoRise and environmental health education into more classrooms in her school district.
Connect with Laura on Instagram, @_mydoulalola.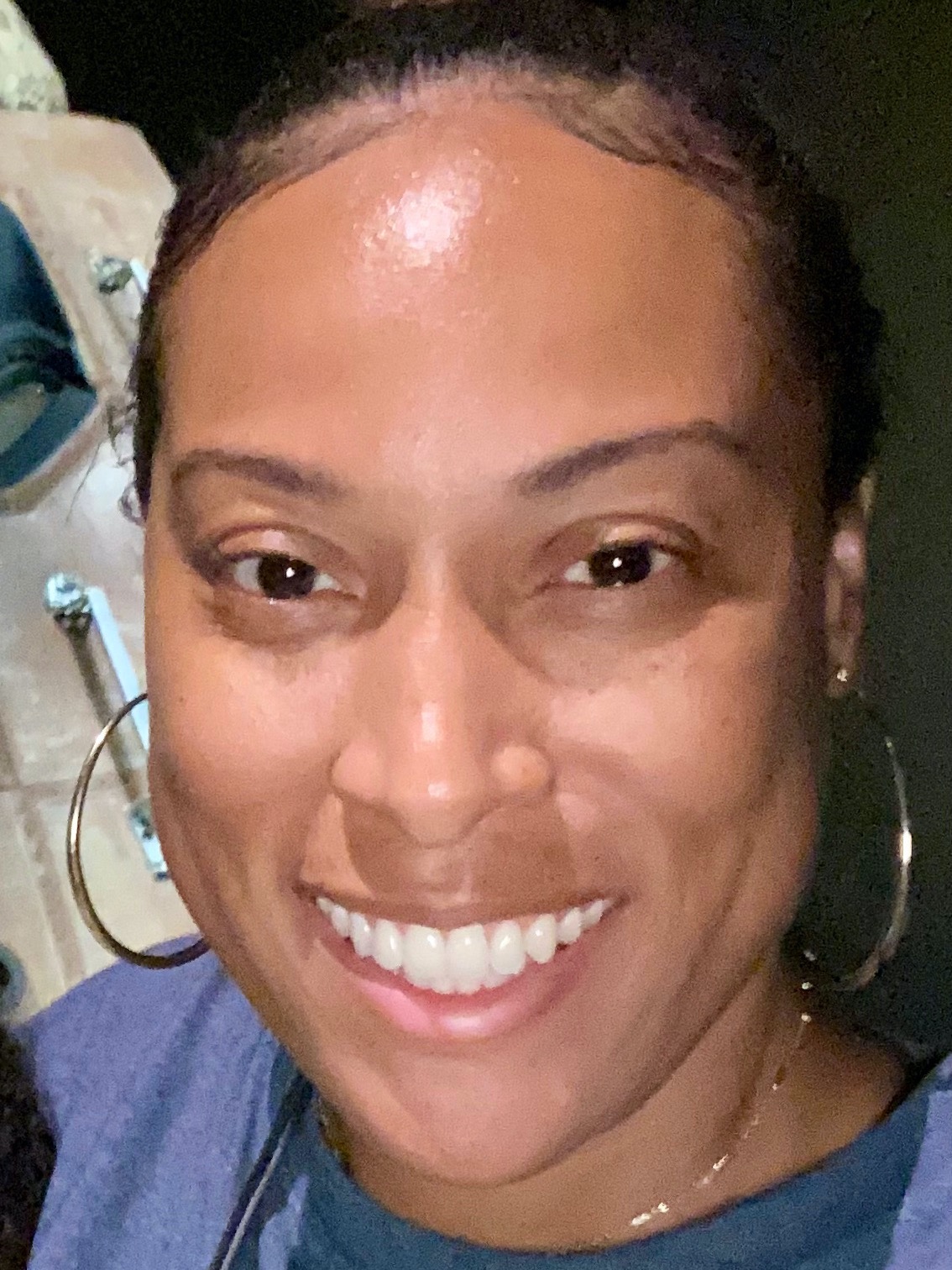 Nadine Spence
Nadine Spence has been a proud educator in Palm Beach County Florida for 12 years. She continues her work as one of the lead teachers for STEM education in her school and advocates environmental awareness and sustainability in her community. She is very excited to be an EcoRise Teacher Ambassador this year and looks forward to networking with other educators in promoting global citizenship within our schools.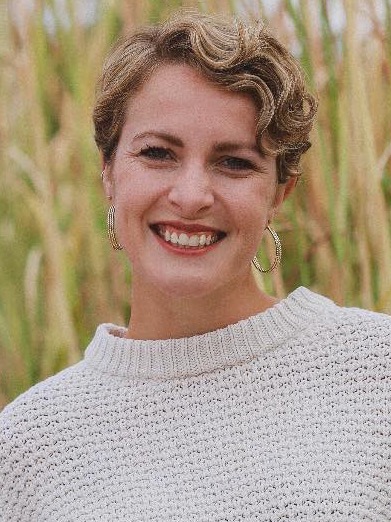 Natalie Evans
Natalie Evans serves as the Program & Marketing Director for OKC Beautiful, where she manages litter abatement, education programming, volunteer coordination, public outreach, and more. She started her career in community development and environmental stewardship as the Projects Coordinator for Keep Oklahoma Beautiful in 2016. In this role, she worked with partners like OKC Beautiful to make communities across Oklahoma more beautiful and environmentally sustainable and grew in her passion for community development. This drew Natalie to pursuing a Master of Public Administration from the University of Central Oklahoma, where she graduated with honors. In 2018, she joined the City of Edmond City Manager's Office, working on community projects and employee programming. In June of 2021, she was called back to the world of environmental stewardship, joining OKC Beautiful as a team member. She serves on several committees and boards, and volunteers for organizations like Scissortail Park, the Plaza District Association, and the Edmond Fine Arts Institute. In her spare time, you can find her hanging out at OKC's great parks, biking, gardening, or volunteering. She is excited to serve as an EcoRise Ambassador to bring more robust environmental stewardship education to the Oklahoma City community.
Connect with Natalie on Instagram, @natalieloida.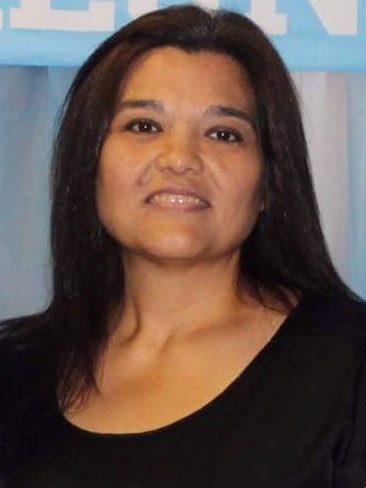 Nelda Reyes
Nelda Reyes is a sixth-grade reading/language arts teacher at Raul Yzaguirre Middle School located in the lower part of the South Texas region. Nelda obtained an Associate of Arts in Early Childhood Education and taught for a county program (Hidalgo County Headstart) for 12 years. She then worked in a local public elementary school as a paraprofessional, clerk, record keeper, and secretary. At the same time, Nelda returned to college to obtain a bachelor's degree in organizational leadership at a local college and entered an alternative program so she could teach at the elementary level. After five years teaching third, fourth, and fifth graders, Nelda took the plunge and transferred to a middle school to teach reading and language arts—where she has been for the past five years. In total, Nelda has 25 years of experience in the educational system enriching the lives of students while they enrich hers. The EcoRise Ambassador program will allow her to spread awareness to the students and eager educators that are ready to implement sustainability in their classrooms. Nelda enjoys teaching environmental education to her students and club members because it is a way of differentiating instruction while teaching them that even one young individual can make a difference at a global level by creating one impactful idea into a reality project.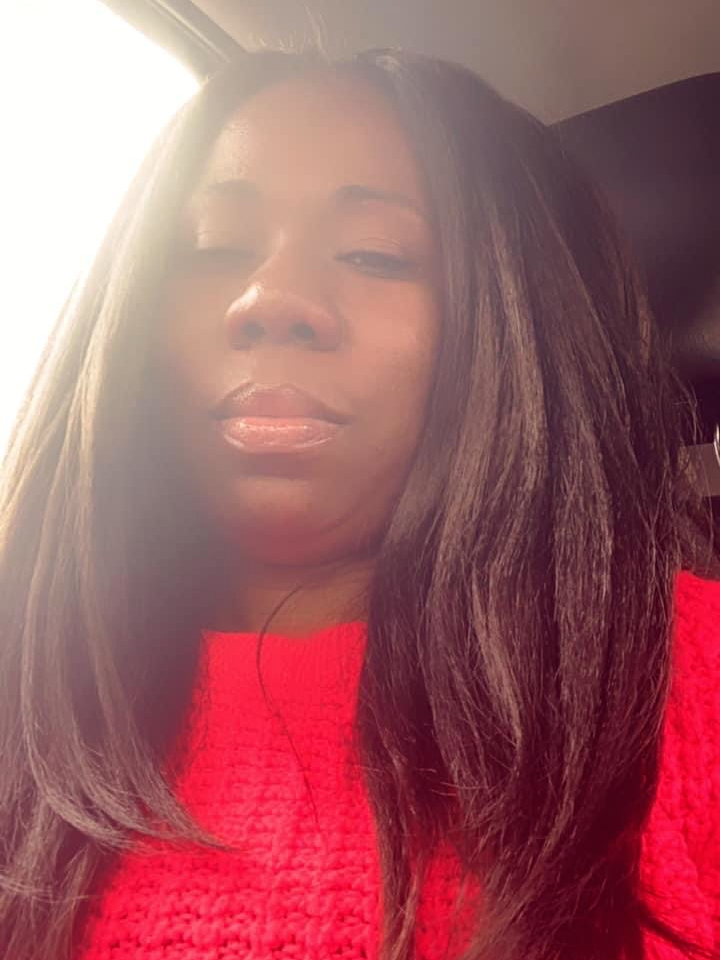 Nicole Nicholson
Nicole Nicholson is a native Houstonian and mother returning to the EcoRise program as a fourth year Teacher Ambassador. She teaches environmental systems and AP Environmental Science and, previously, has taught biology and aquatic science at Klein Forest High School in Klein, Texas. Prior to teaching, Nicole worked for ExxonMobil, Spring Branch Presbyterian Academy, and Harris County Department of Education. She holds a bachelor's degree in biology as well as a Master of Science in Curriculum & Instruction. She is looking forward to the upcoming year with the EcoRise organization because of the opportunity to collaborate and learn from teachers/staff from across the nation. She enjoys learning about the interdisciplinary nature of science with life.
Connect with Nicole on Twitter, @msnicoleyvette.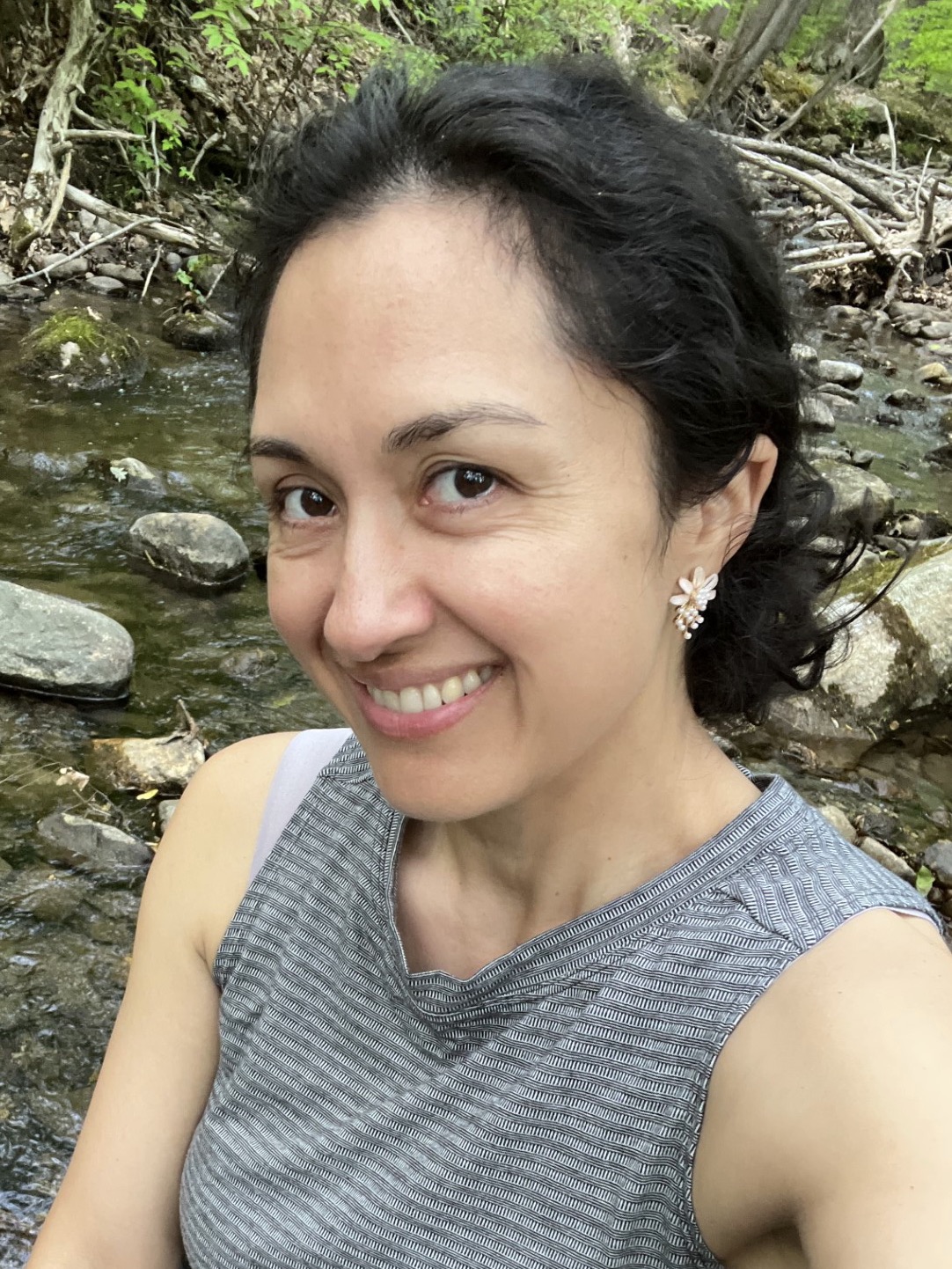 Nina Acevedo
Nina Acevedo lives in New York City, New York and works at the NYC Department of Education. She received a master's in educational leadership and administration from Long Island University, and she received a Master of Science in Education of Students with Disabilities from Brooklyn College. At a young age, Nina attended Colombia's Colegio Alejandro de Humboldt, which promoted the importance of caring for the environment. Since then, she has had a passion for participating in projects that foster appreciation for the environment. Nina is currently the sustainability coordinator at her school and continues to work with the San Lorenzo Project in Colombia to coordinate school gardens, incorporate environment awareness into the curriculum, and support extracurricular events that promote sustainability. This is Nina's second year as an Ambassador.
Connect with Nina on Instagram, @NinaMAcevedo.
Noelani Ogasawara
Noelani Ogasawara is in her 19th year of teaching in Los Angeles, California. She is currently a teacher at the UCLA Lab School, where she has been for the last 16 years teaching at both the intermediate (ages 8-10) and primary (ages 6-8) levels. At UCLA Lab School, Noelani has mentored undergraduate students from the university and co-taught the California Teach for Science undergraduate course at UCLA. She has also served as a facilitator with the UCLA Math Project, leading in Cognitively Guided Instruction math practices for teachers throughout the Los Angeles Unified School District. Noelani is excited to join the team of EcoRise Ambassadors to learn more about how to integrate the importance of environmental responsibility and sustainability into her classroom curriculum to support her students in understanding their behavioral and social impact on the world.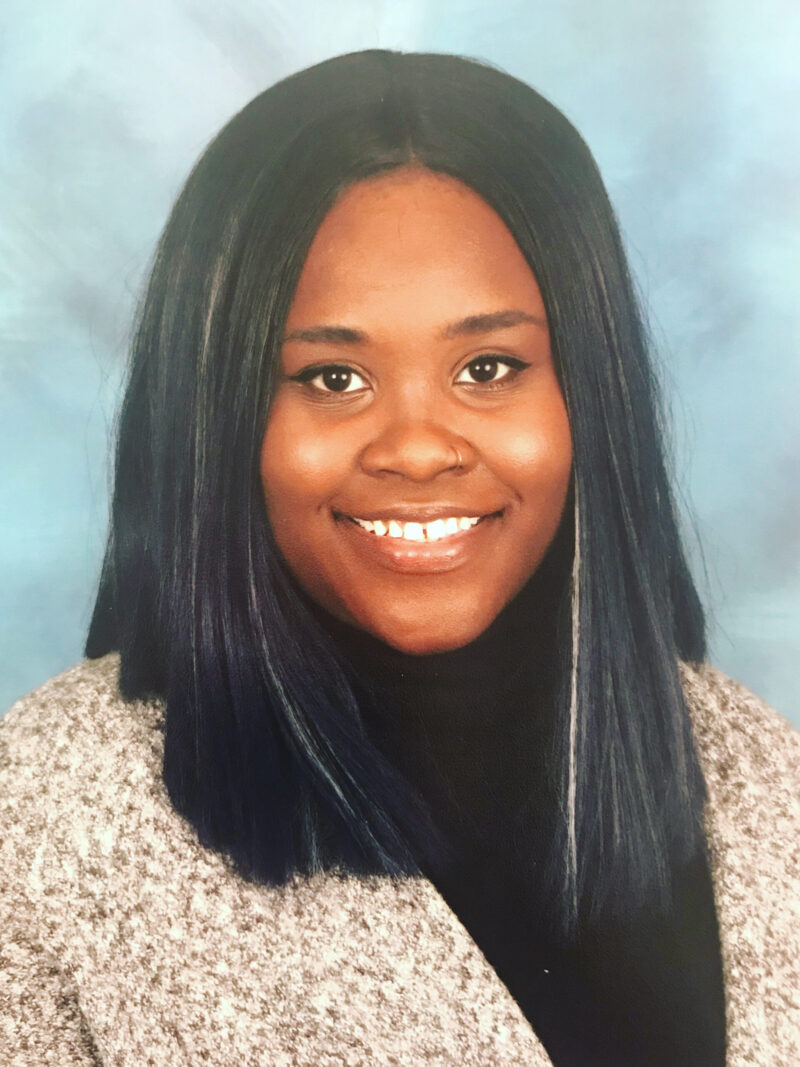 Octavia Wolf
Octavia Wolf is celebrating her 10th year in education in DC Public Schools, where she has served as both a special and general educator in grades five through eight. She has spoken at two national conferences within the past year about using the school as an environmental education learning tool. She has a passion for justice and believes that every child should have access to transformational opportunities and experiences at school. Octavia uses the EcoRise lessons as a part of her balanced literacy approach to teaching researching, reading, writing, speaking, and listening. This past year her classes were awarded an Eco-Audit Grant for aquaponics systems in the classroom to improve air quality. She is excited to return as a fourth-year Ambassador for the 2023–2024 school year.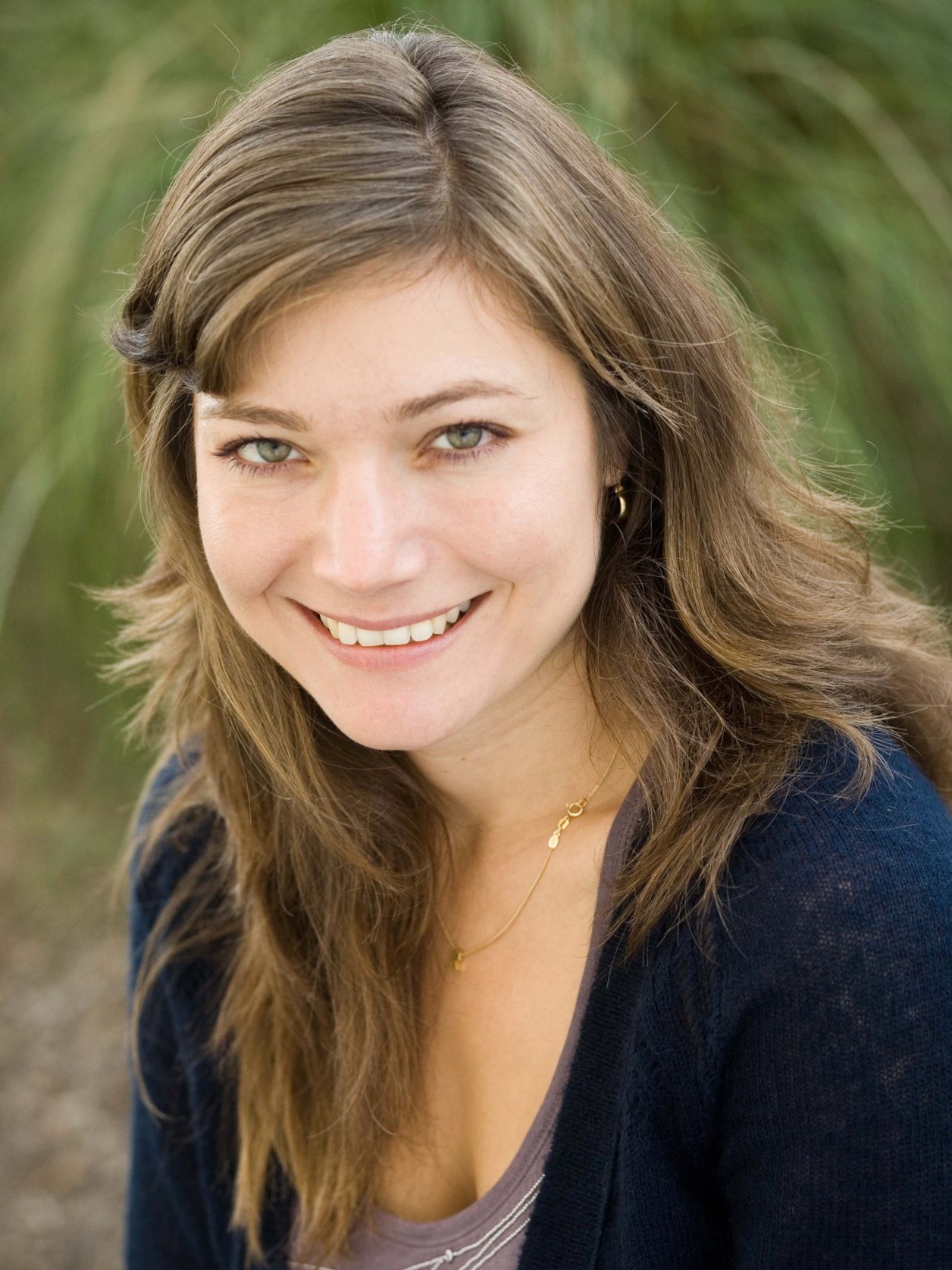 Rebecca Heneise
Rebecca Heneise is the Principal at City Language Immersion Charter in Los Angeles, California. She has been teaching for over 16 years and spent the last 10 years as a bilingual educator. Rebecca grew up in Nicaragua and Chile and she has been passionate about language learning and environmental justice for as long as she can remember. She is excited to be an EcoRise Teacher Ambassador because she wants to learn more about environmental curriculum, how to write environmental curriculum, and be a part of changing how schools across the nation learn about environmental justice and stewardship.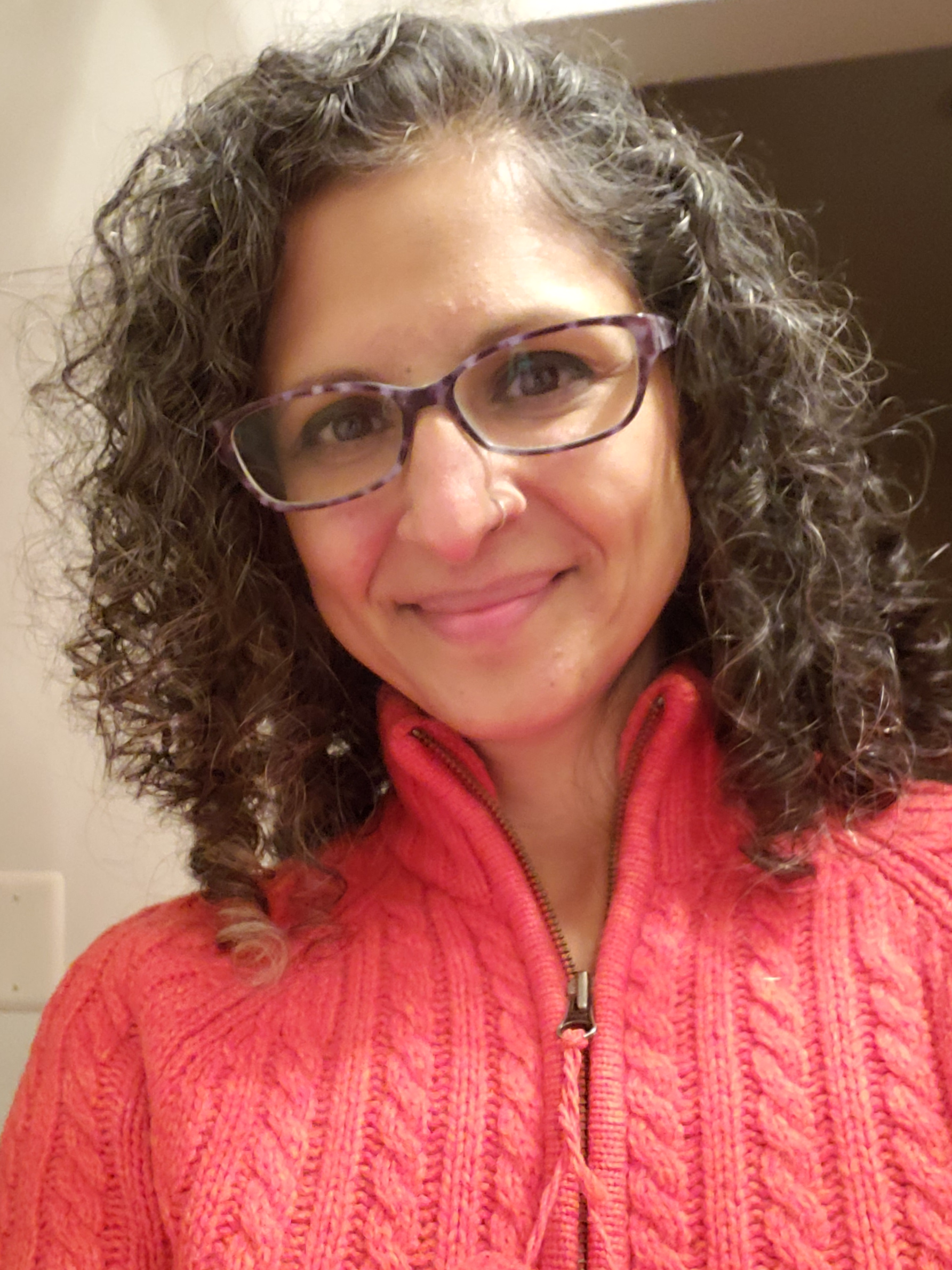 Sabina Malkani
Sabina Malkani is a classroom teacher and an environmental education advocate in DC Public Schools (DCPS). She has been an EcoRise Teacher Ambassador for four years and has supported students to submit Eco-Audit Grants for the last five years that include non-toxic homemade cleaners, a school garden installation, silverware in the cafeteria, terrariums, and recycling. Last year, Sabina started a second-grade GREEN TEAM at Bruce-Monroe at Parkview Elementary School (BMPV) with 12 enthusiastic students who championed the silverware program, co-hosted 2 pollinator seed splat events, and conducted an audit of the recycling programs at BMPV and in DCPS. It has been an exciting year and Sabina is looking forward to continuing as an Ambassador so that she can help more teachers at her school use EcoRise's Sustainable Intelligence curriculum in Spanish.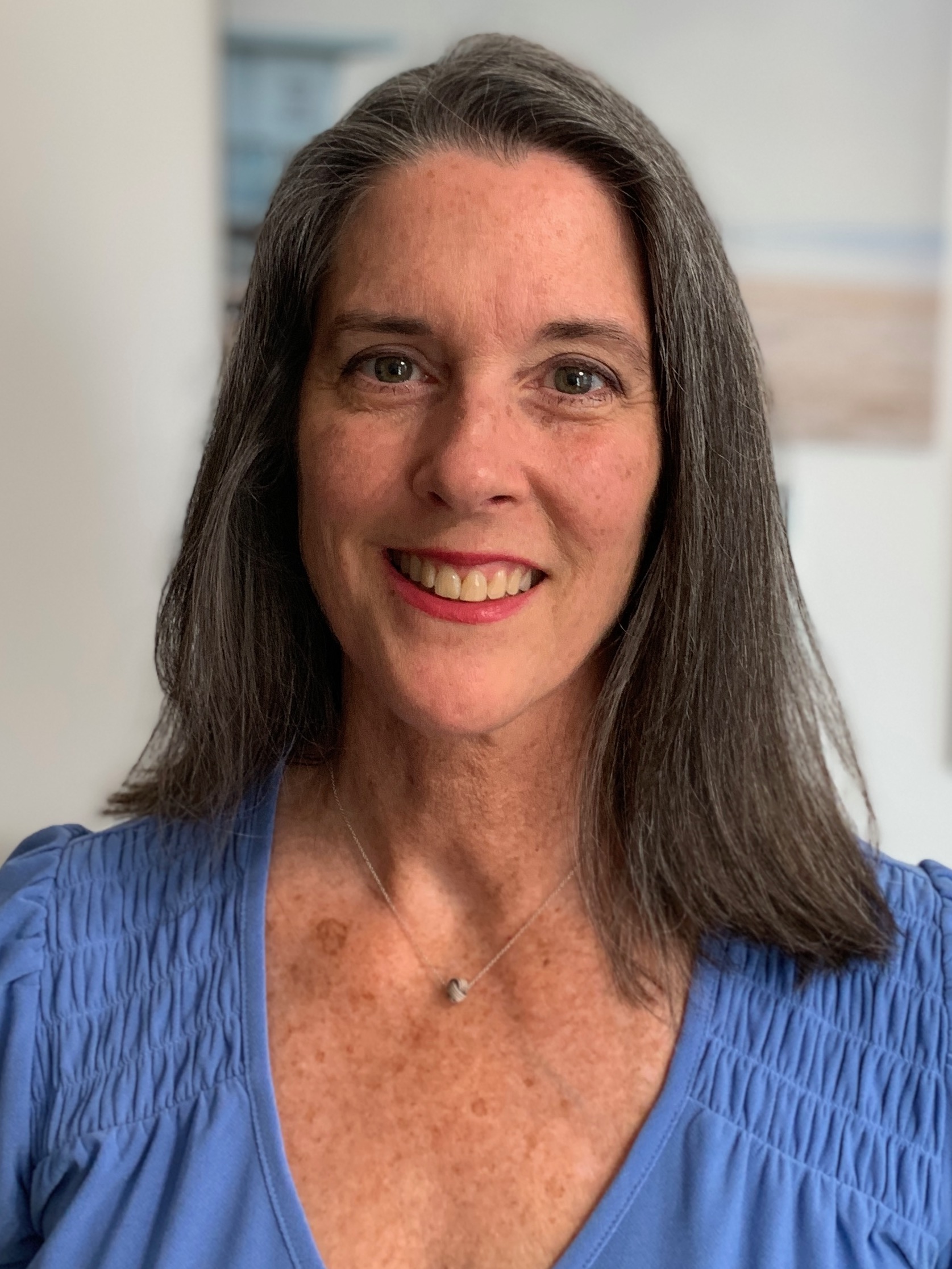 Sheila Dietz
Sheila Dietz has been a middle school science educator with Broward County Schools in South Florida for the last 18 years. She is an avid science enthusiast and will easily engage students on topics that include the environment, aerospace, or outer space. During her tenure, Sheila has also written several science electives on topics such as nutrition and coral reefs. Along with a partner teacher, she wrote the curriculum for a STEM aviation elective. Sheila's focus is to foster interest in the physical sciences with an emphasis on experiential learning which includes student field experiences in the Everglades and at NASA Kennedy Space Center. Additionally, she has worked with new and veteran teachers as the department chair. As an EcoRise Ambassador, Sheila plans to encourage teachers to create their vision of a sustainability project using the support from EcoRise.
Connect with Sheila on Instagram, @dietz_science.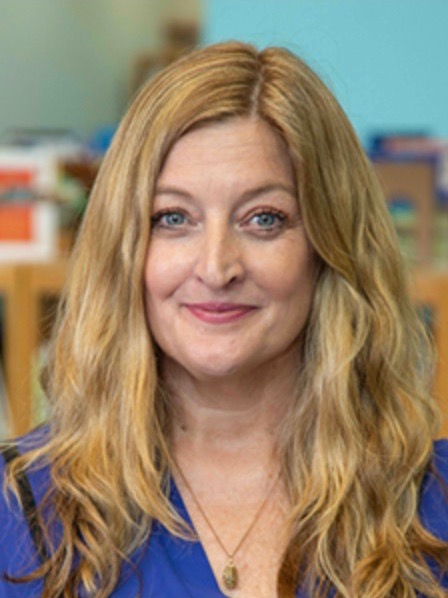 Stacey Smith
Stacey Smith is a bilingual library media specialist in Austin, Texas where she has led her school's Green Team efforts for the past year. She has helped secure grants to build a junior beekeeping program, a Monarch Heroes pollinator habitat, a food justice program, and sensory garden with schoolyard chickens! She has helped integrate sustainability and zero-waste lessons into the library curriculum and hosts multiple celebratory events to bring the school together in these outdoor spaces: Monarch migration parades, Honeybee Day, and more. She is excited to be an Eco-Rise Ambassador and hopes to learn more about centering student voice and environmental justice.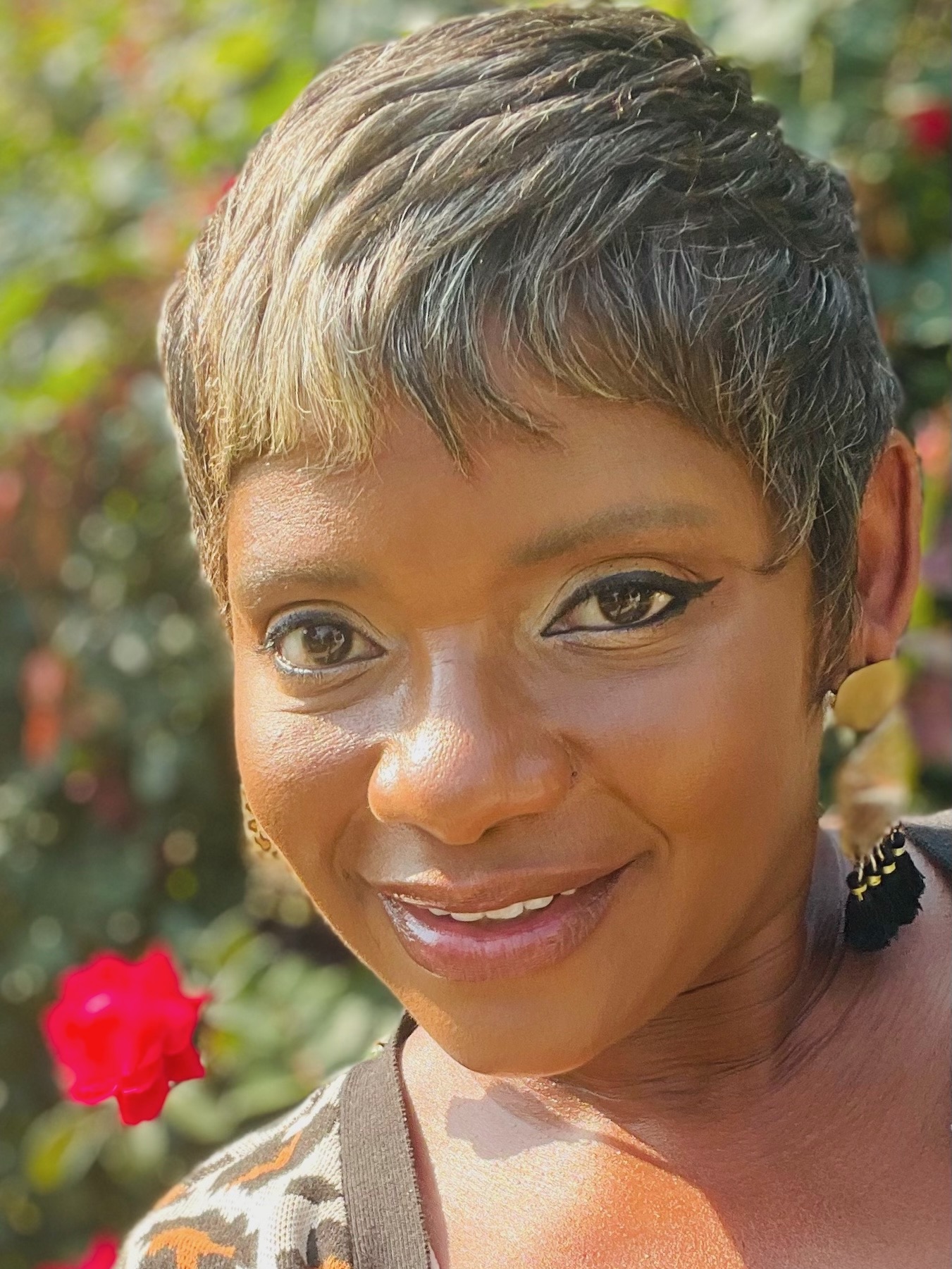 Tasha L. J. Messer
Creating opportunities to channel the traditional three R's-Reading, wRiting, and aRithmetic into eco-RESPONSIBILITIES has become EcoRise Ambassador Tasha Messer's claim to fame. Having students pull her aside days after an eco-lesson to share a thought or experience is inspiring is heartwarming. Processing and application are two of the greatest examples that ownership of learning has occurred. Tasha's steadfast resiliency and insatiable curiosity match that of her students. When recently asked at what point teaching and learning is complete, she responded, "Never! It is an ever-evolving assignment." This is Tasha's third year as an Ambassador.
Connect with Tasha on Instagram, @tljmesser, or on Twitter, @MesserMoments.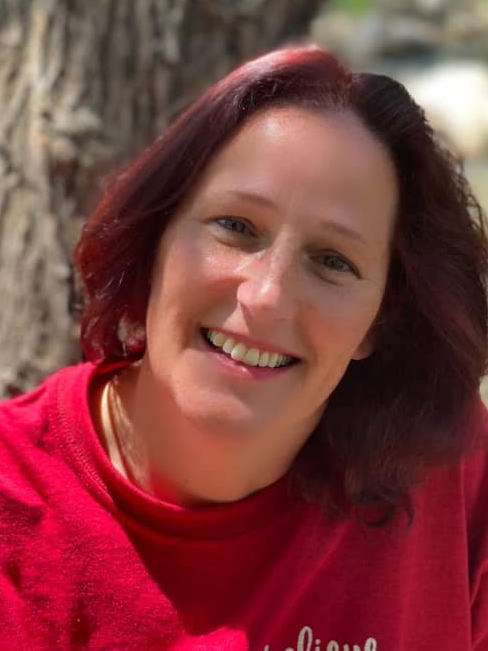 Tina Coba
Tina Coba is a 13 ½ year veteran of the United States Army, now in her 23rd year of teaching. She currently supports teachers, students, and the school community at Volma Overton Early College Prep as the math instructional specialist in Austin ISD in Austin, Texas. Tina earned her Master of Education Administration from Texas A&M University in 2010. Tina currently sponsors several afterschool clubs, including National Elementary Honor Society, Coding Club, Drill Team, and EcoRise Innovators club. Her passion has always been striving for the success of all students in the schools where she has taught. Establishing elevated expectations has resulted in students setting goals for themselves, sharing their thinking, and having confidence in their abilities. In addition, she is dedicated to the creation of positive classroom teacher cultures where interaction and collaboration are the keys. This is Tina's third year as an EcoRise Ambassador and helps other educators incorporate the EcoRise curriculum in their classrooms! She loves to empower her students and show them that they have a voice to make change.
Connect with Tina on Twitter, @coachcoba.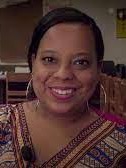 Tyler Colson
Tyler Colson is a seventh-grade social studies and hydroponics teacher at Eva Legard Center for Coastal and Environmental Studies, a new public school that targets students from disadvantaged areas and allows them the opportunity to study environmental sciences through a partnership with Louisiana State University. As a native of the same low-income neighborhood she teaches in, Tyler is excited about being an EcoRise Teacher Ambassador because of her passion for environmental justice in her home community of South Baton Rouge, Louisiana. She is passionate about using the school's theme to encourage her students to be advocates and her favorite EcoRise lesson is the Environmental Justice lesson because students can reflect on injustices that occur in their own community.
Connect with Tyler on Twitter, @tylerlovesteach.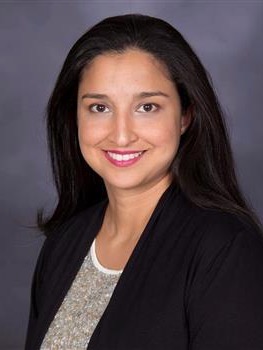 Victoria Galvan-Garcia
Victoria Galvan-Garcia is a social studies teacher at PSJA ECHS in San Juan, Texas. Victoria has worked in education for over 15 years. She strives to provide students with opportunities to learn about both the natural and human worlds and the cycles within them. The EcoRise curriculum and Teacher Ambassador program assist her in working with fellow educators to help students become better stewards of the environment. Victoria looks forward to collaborating with fellow EcoRise Ambassadors to improve student outcomes in her fourth year as an Ambassador.